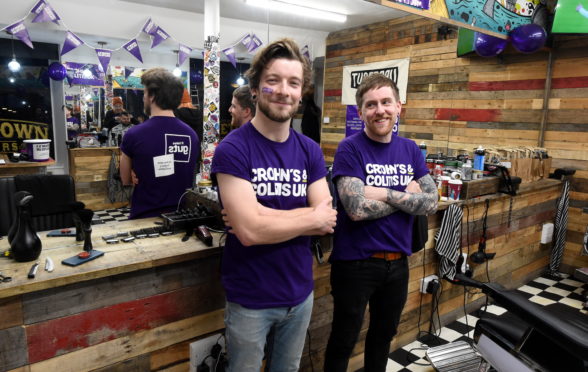 A pair of Aberdeen barbers raised more than £2,600 for charity by cutting hair for 24 hours straight at the weekend.
From 7am on Saturday to 7am yesterday morning, Mark Reilly and Roo Mackinnon of Hometown Barbers offered haircuts in exchange for donations.
Their efforts will benefit Crohn's and Colitis UK, which assists individuals with inflammatory bowel diseases and funds life-changing research.
The pair of sleep-deprived pals worked all through the night to reach their goal, fuelled by coffee, energy drinks and support from their loyal friends, family and customers – but said they left the experience feeling like "walking zombies".
By the end of their challenge yesterday, they had generated a total of £2,670 for the charity, but hope to raise even more for the cause by taking part in the London Marathon next year.
The duo decided to back Crohn's and Colitis UK after being inspired by one of their clients, a long-time Crohn's disease patient who runs marathons and doesn't let his condition impede his life.
Mr Reilly said: "We cannot thank everyone enough for their generosity, whether it was a donation online, paying for our services, bringing in goodies or simply popping in to show their support.
"We both put our bodies and minds through hell, but it was only 24 hours of our time – people suffer from this disease on a daily basis and I can't stress enough how many lives it affects."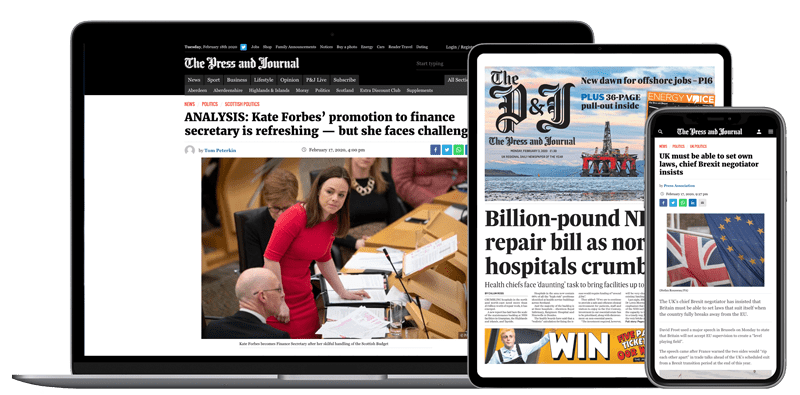 Help support quality local journalism … become a digital subscriber to The Press and Journal
For as little as £5.99 a month you can access all of our content, including Premium articles.
Subscribe