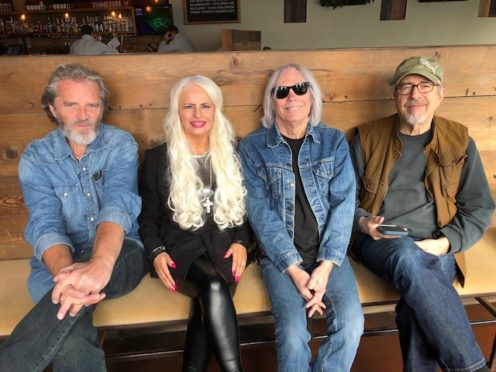 A country singer from Aberdeen has recorded a chart-topping single with a former member of The New Seekers.
Arlene, who grew up in Northfield idolising the likes of Dolly Parton, has teamed up with Marty Kristian to release a song he wrote called Bring the Curtain Down.
The single has entered top 10 in the world country charts, and is currently sitting at number two.
The pair had to get creative during lockdown so they could make the music video, with Mr Kristian being based in England and Arlene in Aberdeen.
After travelling to Nashville last year to pursue her dream of recording an album, Arlene is overjoyed with the success that has followed.
From Northfield to Nashville… Singer Arlene hopes for chart success
The former air hostess said: "The video was all homemade. My husband and I started recording it at midnight on an iPhone. He's not in the greatest health so it was sometimes quite shaky – but we got through it.
"The New Seekers songs, 'You Won't Find Another Fool Like Me' and 'Beg, Steal Or Borrow' were blasting out of my house when I was younger.
"Never did I think I would be singing with Marty Kristian  40 years later. I feel honoured in a way that he wanted to be part of it."
Originally the single was only supposed to be performed by Arlene and written by Mr Kristian but after hearing it, he asked if he could join in.
"When I first heard the track I thought it was fantastic but I wondered if it needed another ingredient," Mr Kristian said.
"So I asked 'do you mind if I sing a harmony on it?' and everyone loved it.
"I've always been a songwriter and once I stopped my touring days with the group I continued writing and recording.
"We're thrilled about it being at number two as it has only been out a couple of weeks."
The duo are hoping that the track will take the number one slot soon.
After swapping Northfield for Nashville to pursue her dream, Arlene released a cover of George Jones and Emmylou Harris's 1980s hit All Fall Down at the turn of the year.
She grew up with legends playing in her home but never dreamed of following in their footsteps until her husband and son gave her singing lessons one Christmas.
She began taking lessons with respected Orcadian country singer Ruby Rendall, and from there her career took off.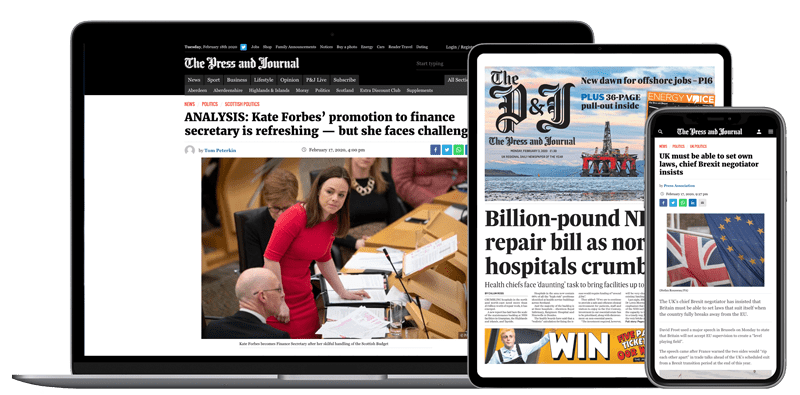 Help support quality local journalism … become a digital subscriber to The Press and Journal
For as little as £5.99 a month you can access all of our content, including Premium articles.
Subscribe