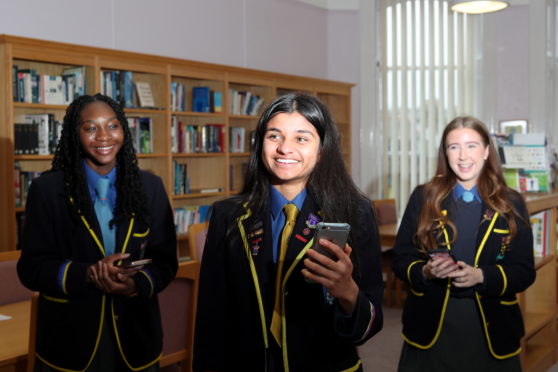 A Bridge Of Don 17-year-old yesterday said watching the pandemic sweep the world has made her all the more driven to help people as she celebrated gaining four As.
Oluwatofunmi Adenuga, a St Margaret's School For Girls pupil who secured the grades at Advanced Higher, will study medicine at Aberdeen University in September.
Reflecting on the uncertainty ahead of results day yesterday, she told The P&J: "I didn't think about it until a couple of days but then it hit me – and it definitely made me more scared than usual.
"The last few months have made me want to become a doctor even more – but it has also made me realise the sacrifice they make for the benefit other people.
"Seeing the response to coronavirus has made me sure it's definitely the career I want to go into."
Pupils discovered their grades as it emerged pass rates for SQA qualifications reached a five-year high at Aberdeen's public schools – despite the disruption of lockdown.
The city council reported a "significant improvement" in the proportion of pupils gaining A-C grades at National 3, National 5, Higher and Advanced Higher levels this year.
And education convener John Wheeler praised those gaining qualifications, "particularly in light of the extraordinary circumstances in which they were achieved".
The Conservative councillor hailed the "exceptional dedication, enthusiasm and professional commitment" shown throughout the year by pupils, head teachers, teachers and support staff.
"The sheer scale of the Covid-19 pandemic has been such that it could easily have had a negative impact on learning and attainment," he said.
"However, the innovation and dedication from teaching staff that went into online home learning and the diligence of the students has meant performance improved across SQA measures.
"Teachers in particular, have coped admirably with the additional burdens placed upon them by the pandemic including the task of providing overall assessment of pupil performance in order to facilitate awards in lieu of examinations this year".
Oluwatofunmi's classmate, Janani Mohan, 17, is off to Bristol University to study veterinary medicine and admitted nerves at moving away from home at such an uncertain time replaced anxiety ahead of results day.
"With an exam we may have had some idea of how we did but in this instance we really didn't know," she said.
"I am nervous to move away but also excited."
Other classmates will move on to study geology, computing science, dentistry, engineering and law.
Headteacher Anna Tomlinson said: "We are particularly proud of our senior girls' achievements following a very challenging year.
"Our girls have risen to the challenges and their result are testament to their commitment and hard work and, of course, to the dedication and skill of our teaching staff."
Success at Robert Gordon's College
There was also plenty of exam success in the centre of Aberdeen.
Staff and pupils at Robert Gordon's College were celebrating after 85% of S4s achieved eight National 5s and 78% of S5s gained five Highers.
95% of all of its exam results were grade A to C at both National 5 and Higher, with 90% at Advanced Higher.
Robin Macpherson, head of Robert Gordon's College, said: "We're delighted to congratulate our senior pupils on their SQA results.
"They should feel very proud of what they've achieved when you consider everything that's happened this year.
"We're feeling extremely proud of our pupils. Exam years are always stressful, but this year pupils have had to face obstacles more than any year group ever have before."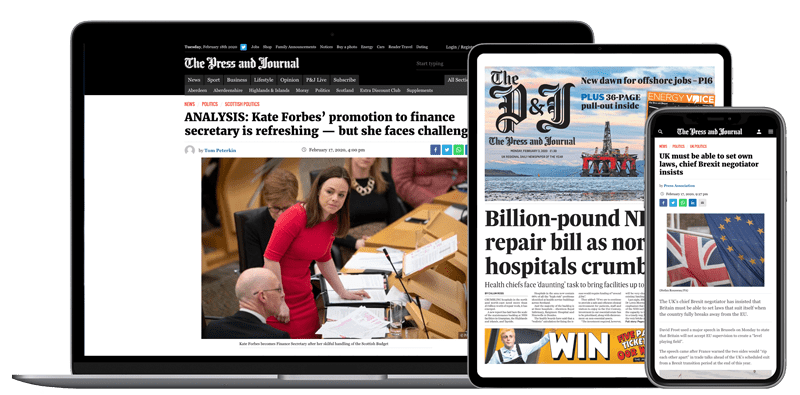 Help support quality local journalism … become a digital subscriber to The Press and Journal
For as little as £5.99 a month you can access all of our content, including Premium articles.
Subscribe