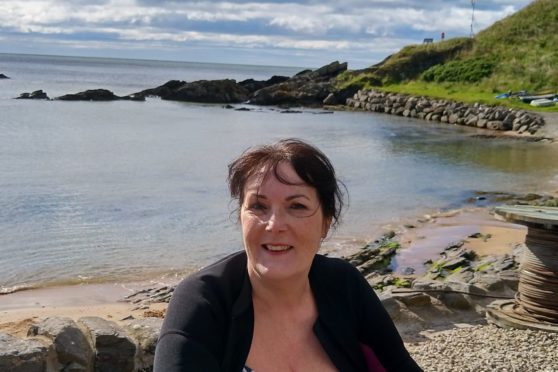 Aberdeen neonatal staff have embarked on a mission to keep mothers and babies together by launching a North Sea swimming challenge.
Advanced neonatal nurse practitioner, Jane Cooper, decided to set up a fundraising challenge for Aberdeen Maternity Hospital so they can afford more neonatal transitional care rooms.
The rooms enable mothers to room-in beside their babies and the unit currently has three so they're hoping to expand facilities so more families can benefit.
Mrs Cooper has been working at the hospital for 18 years, she said: "At Aberdeen Maternity Hospital, we believe that keeping mothers and babies together should be the cornerstone of newborn care – even when babies are born a little early or with some additional medical needs.
DOUBLE WOO HOO! Aberdeen Maternity Hospital midwives are joining the fun! 35 mile Sea Swim Challenge. Raising funds for families requiring neonatal transitional care. @friendsofneo @NHSGrampian @ScotPerinatal @NursesGroup Enabling zero separation 💕 Kyra McLean pic.twitter.com/Lnmh47LM62

— jane couper (@janecouper3) July 19, 2020
"Indeed, research evidence demonstrates that avoiding infant/parent separation improves outcomes for such babies and their families."
The 60-year-old initially set the target of 35 miles which is the length of the Forth and Clyde Canal but has now increased it to 60 miles – the length of the Caledonian Canal -as a lot of  babies are transferred from the Raigmore Neonatal Unit in Inverness.
She added: "It is very cold getting in – I bought a Go Pro to record some of the swims. My house is only about 20 metres from the sea so I can run in and run back to the house.
Spread the word NoS maternity! Please FOLLOW/JOIN us on our coast 2 coast swim #teamAberdeen MDT effort raising funds to benefit NoS families needing neonatal transitional care @JaneRaitt @vmmackie @offersuz @katekenmure @tstron @justgiving.com/fundraising/coast2coastswim pic.twitter.com/vPoZVqcArb

— jane couper (@janecouper3) July 27, 2020
"I've been going in first thing in the morning for around half an hour to 45 minutes. I feel I could swim longer but then I spend most of the day feeling cold so I restrict myself."
Nurse manager, Nicole Bauwens, 46, has also been taking part in the swim to raise funds for the unit and has worked there for seven years.
She said: "I always love a challenge – I was on holiday seeing Jane's Twitter posts and I thought why not.
Day 4, in cove today 🌊🏊‍♀️ @janecouper3 @friendsofneo https://t.co/7fNosDdtky pic.twitter.com/4W1Fvqcxua

— Nicole Bauwens (@NicoleBauwens) July 18, 2020
"It's really cold getting in and once I was stung by a jellyfish – it took around 14 hours to disappear – but it hasn't put me off.
"The money raised through Friends of the Neonatal Unit is just so vital. There is a £500 goal but I'm really hoping we reach £1,000."
Donations can be made on the Just Giving page https://www.justgiving.com/fundraising/coast2coastswim.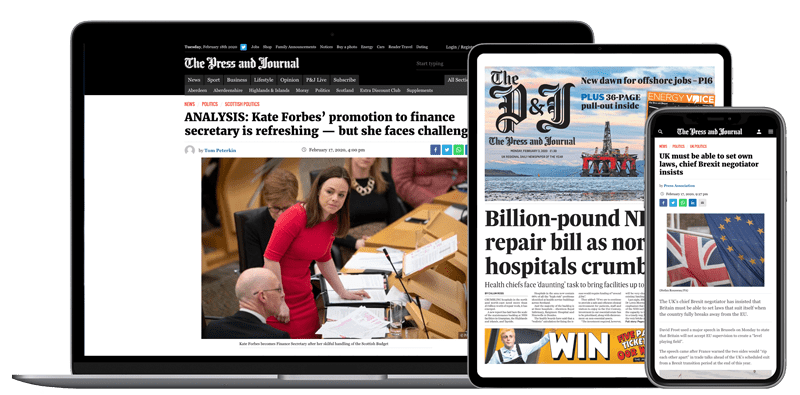 Help support quality local journalism … become a digital subscriber to The Press and Journal
For as little as £5.99 a month you can access all of our content, including Premium articles.
Subscribe