Aberdeen fitness boss says finally reopening sports centre 'feels like World Cup final'
The chief of Aberdeen Sports Village described his mix of nerves and excitement ahead of reopening on Monday as being "like playing in a World Cup final".
After being left disappointed with the Scottish Government's route map out of lockdown delaying the reopening of gyms when compared to England, the fitness sector is now making final preparations for ushering people back through the doors.
Aberdeen Sports Village has been gearing up to welcome back customers by rearranging the gym and putting extensive health and safety procedures in place.
Chief executive, Duncan Sinclair, said it was a "big relief" to be opening again after waiting for a date since March.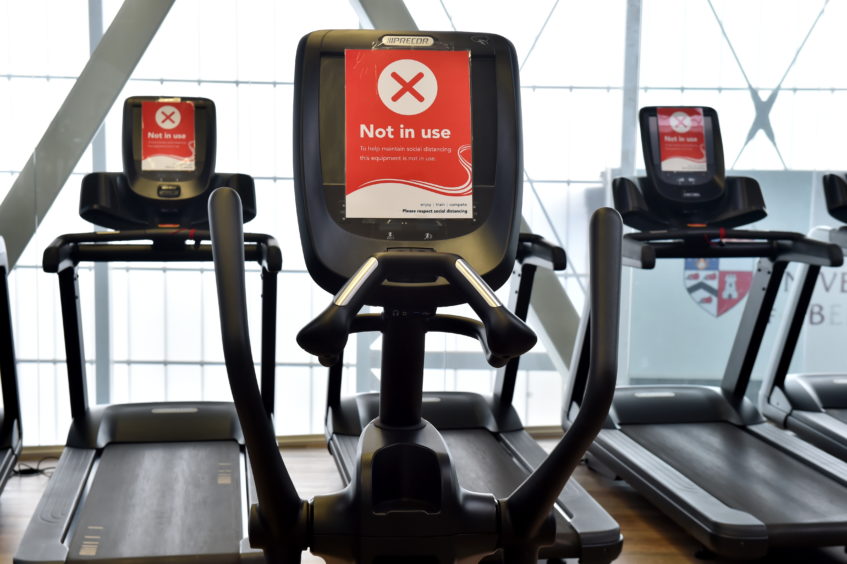 He said: "Since that announcement was made last week it's been a bit of a mixture of excitement and nerves – sort of like playing in a World Cup final.
"It's been a big, big challenge. I don't think anybody thought that lockdown or the closure of health and fitness would last as long as this."
The team at the Sports Village has been helped by the job retention scheme which allowed them to survive during lockdown.
And although there is still confidence to be built in the sector, Mr Sinclair insisted it was safe to come back as the venue was operating at a reduced capacity with new measures in place.
The entire facility has the capacity to hold more than 3,000 people but this will be reduced to 300 people at a time.
And while 150 people can fit inside the gym, only 70 will be allowed at any one time.
Mr Sinclair added: "Our sector and Aberdeen Sport Village were really quite disappointed when the announcement was made that pubs and restaurants could reopen and we had to remain closed.
"However, there probably was a blessing in that as it really would have been the worst case scenario for us as if we'd opened our doors then very quickly had to close them again because of the local lockdown."
The fitness chief added that he hoped people in the city would behave responsibly to avoid a repeat of Scotland's first city lockdown.
As far as cleaning measures are concerned, staff have ramped up their efforts and members will be armed with a free hand sanitiser bottle upon entry.
Mr Sinclair noted that sport has always followed strict cleaning procedures.
"Health, and sport generally speaking, has always had the highest standards of cleanliness because that's what customers demand.
"We're going to increase that even more – our standards are going to go even higher – because customers expect it and because it's the safe thing to do."
Sports Village management have been closely watching what has been happening in other areas, and at gyms open in England, and have noted that no sport or leisure facility has been responsible for any Covid-19 outbreaks.
Excited to get back to work, the health and leisure boss was also hoping to improve the mental health of those struggling during lockdown.
He said: "The case has already been made and established that working out is not only good for your physical health but it's really good for your mental health.
"To promote that message, but wait until the tail end to open facilities like Aberdeen Sports Village, doesn't make a lot of sense.
"We are looking forward to playing our part in that solution for good national physical and mental well being."
Members are being encouraged to come "beach ready" and leave in their gym kit as the changing rooms will be closed.
Staff member, Tracy Stainer, has worked there for seven years and said she was excited to get back to teaching group classes.
She said: "I can't wait to get back. I teach group exercise for mainly over 60's. I've been working for the past seven weeks doing online stuff.
"We'll blend it as well so if someone doesn't feel ready to come back then we are still doing recorded workouts they can do at home."
Only every second treadmill will be in use and people must stay within designated weight areas when using weights.
Masks will be required when walking inside the facility in the corridors and when leaving, but don't need to be worn in the main gym or swimming pool.
Ms Stainer added that cleaning measures would be strictly enforced and anyone not following the rules could be asked to leave.
Meanwhile, the Sport Aberdeen organisation operates more than 30 venues in the city and has also been working hard to ensure they are safe.
A spokeswoman said the safety of staff and members was the "number one priority".
She said: "This includes adjusting the layouts of our venues and spacing equipment to allow for physical distancing, as well as having additional staff in venue for cleaning and providing sanitiser and cleaning materials for customer use.
"All gym sessions and fitness classes must now be booked online in advance for test and protect purposes and to allow us to manage capacity levels."
Mr Sinclair added:  "There will be some nervousness, some people may not be quite ready to come back yet but they will be when they see what it looks like, they'll know it's safe and they've got that reassurance."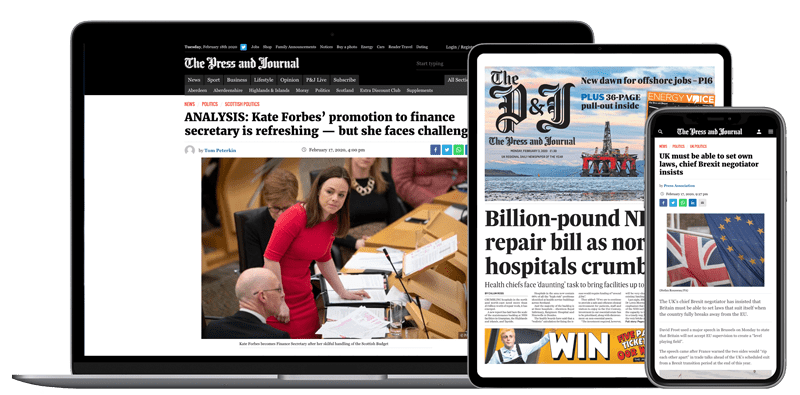 Help support quality local journalism … become a digital subscriber to The Press and Journal
For as little as £5.99 a month you can access all of our content, including Premium articles.
Subscribe