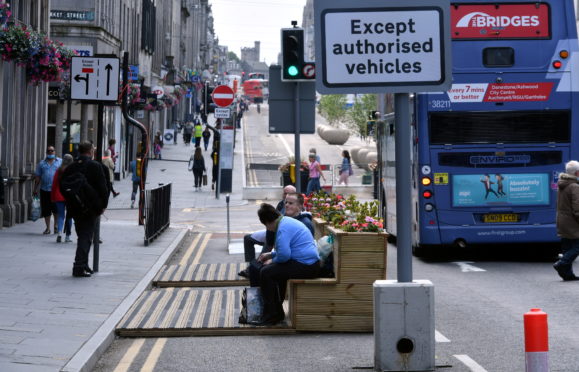 An Aberdeen woman claims she broke down in tears of frustration last night as she tried to negotiate the city's overhauled roads system.
Jean Dodds, 76, was in tears at the wheel as she couldn't navigate a way home through the upheaval.
Mrs Dodds, of Dee Place, has been self-isolating through the pandemic, only venturing out in the car as she avoids public transport for now.
Over the summer, the council has significantly changed roads in the city centre, the West End, Rosemount, George Street, Torry and now at the beach.
The temporary alterations are part of a £1.76million project to make room for physical distancing in Aberdeen, as well as to create cycle lanes where possible.
Funding has come from the Sustrans' Space For People initiative, which was set up using a £30m Scottish Government grant.
As Mrs Dodds tried to get from her home to Union Street, George Street and Rosemount Place, she was "very alarmed" at not knowing her way around her home city.
Her tears of frustration came as she reached the bus gate on the corner of Union Street and Market Street and left with no alternative but to u-turn out of there "in a panic".
"I've lived her my whole life – I went to school in Aberdeen – and I can't find my own way around the town," she said.
"By the time I was going home I was in tears, I was so frustrated by the way the roads have suddenly closed.
"And I know I'm 76-years-old but I am totally capable of following diversions – but this is just chaos.
"I found it very traumatic and anyone coming into the city would not have no idea."
Meanwhile the plight of Aberdeen's frequent beach users became apparent last night as they struggled for access due to ongoing work there.
The council is installing bike lanes from the Donmouth to Footdee, all the way along the Esplanade.
Last night members of Granite City Surf Club were due to meet at Footdee to take to the waves.
The P&J had been invited to meet with them to hear their concerns over access for those reliant on cars to access the beach, either from further afield or due to heavy sports equipment.
But the meeting was called off due to long queues and confusion about where the surfers could muster.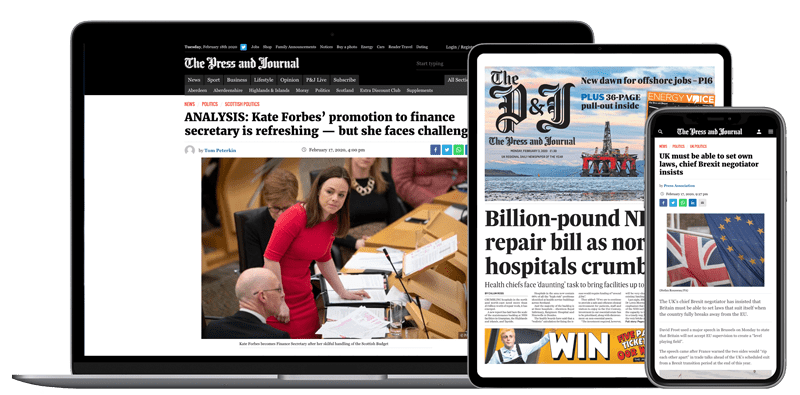 Help support quality local journalism … become a digital subscriber to The Press and Journal
For as little as £5.99 a month you can access all of our content, including Premium articles.
Subscribe