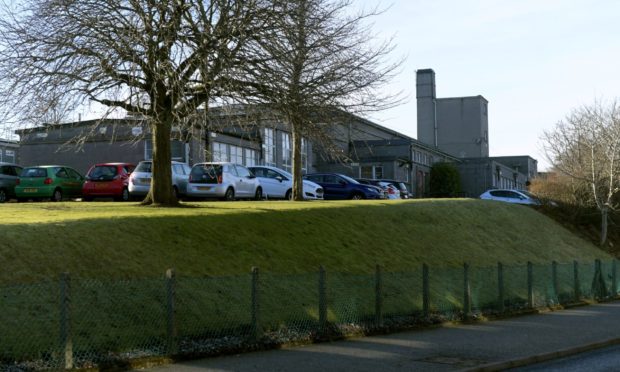 Inspectors were forced to shut down £230,000 works to an Aberdeen school roof after declaring the site unsafe.
Contractors were appointed by the city council to work at Abbotswell Primary School in Kincorth over the summer holidays.
But after visiting the site, representatives of the Health And Safety Executive hit it with an immediate prohibition notice on August 5, instructing work to stop.
It said the scaffolding being used at the front of the building, allowing workers access to the roof, was "unsteady" because it had been erected on an unstable surface.
As a result, HSE said the structure was "liable to collapse" – which in turn could have led to someone being seriously injured.
The notice meant construction teams had to immediately halt work until the matter was remedied.
Ward councillor Alex Nicoll said he was "very concerned" to have learned of the incident.
He added: "While the problem arose outwith the school term, we must remember that teachers and non-teaching staff often have to use these buildings during the holidays to prepare for the return of pupils.
"I have today sought assurances from officers that measures are in place to prevent a repetition of this incident."
Aberdeen City Council issued a tender for the project, to replace the school's existing felted roof with an insulated one, in March.
Overall, the contract was worth £231,710.
A local authority spokesman said: "The Health And Safety Executive issued an immediate prohibition notice to the principal contractor responsible for a recent re-roofing contract at Abbotswell School.
"The contractor rectified the scaffolding to enable works to resume safely and ensure the safety of their staff and members of the public."
The contractor could not be contacted for comment.