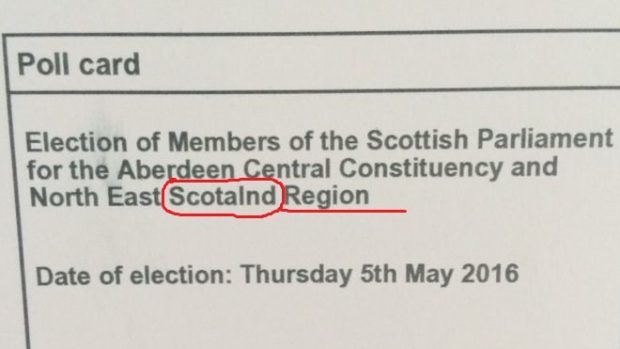 Aberdeen City Council have no plans to reprint thousands of polling cards which contain a fairly obvious spelling error.
The cards, for the Scottish parliamentary election on May 5, spell the country "Scotalnd".
The glaring error on the official notification was not spotted by any council proof reader but was noticed immediately by voters in the city:
The authority said it accepted the mistake was "disappointing and embarrassing".
A spokesperson for the Returning officer said: "This is a very disappointing, and of course, a very embarrassing proofing error.
"The 175,000 poll cards distributed will not be replaced as this unfortunate spelling mistake in no way invalidates the poll cards."