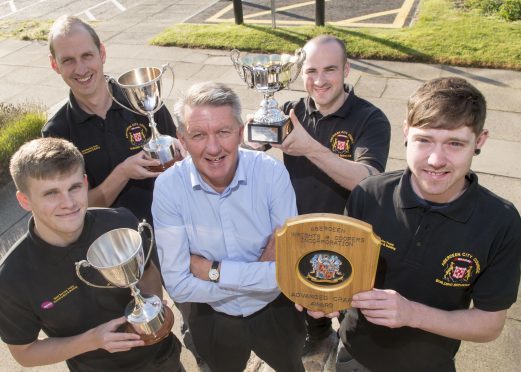 An apprentice electrician from Aberdeen has proved he's a bright spark after being given a national award two years running.
Graeme Baird, from the Torry area of the city, was hailed as the best second year electrical apprentice in Scotland at a glamorous award ceremony in Dunblane.
The 26-year-old has claimed the title for the second time, having won best first-year electrical apprentice in 2015.
Aberdeen City Council nominated four apprentices for the APSE Scottish Apprentice of the Year 2016.
Michael Spence, 18, from Stonehaven, also made it through to the final stages this year.
He was named runner-up for Best 1st Year Plumbing Apprentice.
Infrastructure convener, Councillor Neil Cooney, said: "It is crucial that we continue to invest in the workforce of the future and provide first-class training and employment initiatives through our modern apprenticeship and trainee scheme.
"The talent coming through our scheme is undeniable and I wish to congratulate all of those who represented Aberdeen at this year's awards – both participants and the staff who work with them."
All four apprentices had to present a portfolio which reflected their work on the scheme, any awards they had won, an essay and copies of college reports.
Site reviews were also carried out to witness the potential finalists at their workplace.
The apprenticeship schemes last four years and provide on-the-job training for those looking to gain skills necessary for employment.
In 2015, Daniel Webster of Tullos Training College won the Gold Award from Wrights & Coopers as Best Joinery Advanced Craft Student and Craig Paterson won 2nd Year Best Plumbing Apprentice.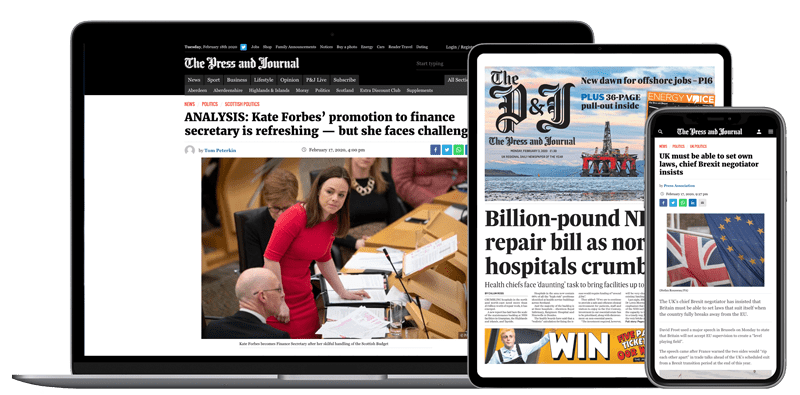 Help support quality local journalism … become a digital subscriber to The Press and Journal
For as little as £5.99 a month you can access all of our content, including Premium articles.
Subscribe