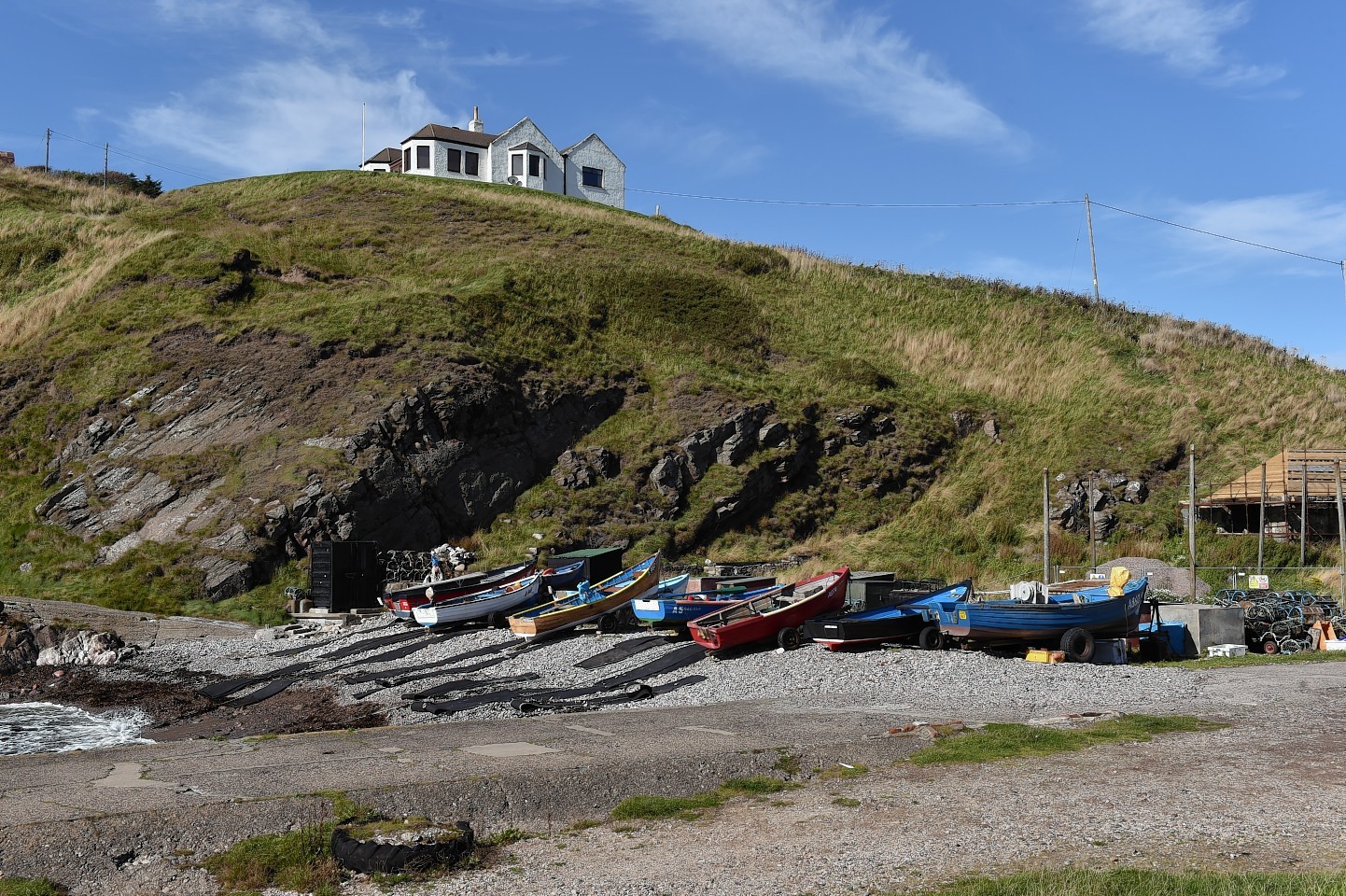 A campaign group could use new powers to try to buy the land at the centre of a long-running dispute over access to Cove Harbour.
Councillors in Aberdeen agreed yesterday to investigate using the purchase powers contained in the Community Empowerment Scotland Act 2015 to finally resolve the stand-off.
The proposal was backed after Jim Adam, chairman of the Cove Fishermen Association, delivered an emotional plea to Aberdeen City Council's petitions committee yesterday.
He outlined the group's ongoing disagreement with the landowner, Pralhad Kohle, over vehicle access to the harbour-side.
Mr Adam highlighted the historical use of the harbour since the 1700s for fishing boats and recreational users, showing members photographs as evidence.
He also said the denial of emergency access to the harbour would create safety issues, and spoke of a strong community spirit in the village.
Cove Councillor Neil Cooney stated: "Boats have been fishing out of Cove since mediaeval times; we need to retain that heritage."
Committee convener Alan Donnelly said: "You would think, with 11,000 signatures, that the owner would take it seriously and come along."
He added: "We are moving today that the council refers the petition to the landowner, with the hope that they can come to an amicable solution.
"And request a report to the communities, housing and infrastructure committee to investigate the viability of the community to use the new Community Empowerment Scotland Act 2015 to purchase the land."
Speaking afterwards Mr Adam said: "We are very encouraged by the support from the council. It's very positive and has opened up a number of avenues, but we would like there to be an amicable solution.
"The Community Empowerment Act is a very useful tool, but it would be a last resort."
Mr Kohle, who was not in attendance, owns a house overlooking the bay and some of the land at the harbour below.