Scores of people used pedal power to campaign for safety improvements for cyclists in Aberdeen over the weekend.
Pedal on Parliament, organised by Aberdeen Cycle Forum, took place in the Granite City on Saturday.
A convoy of 100 cyclists congregated at Hazlehead Park and travelled to Marischal College where they met with senior city councillors.
The forum staged the event as part of a campaign for improved infrastructure in the city.
Michael de Barra, a forum member, helped to organise the event.
Last night, he said it had proved to be a big success, despite facing some unpredictable weather.
"We (the forum) would like to see a number of changes in the city, with more space for cyclists being the main one.
"A lot of people are scared to cycle in the city just now, and for good reason – cyclists need separate bicycle lanes if they're going to feel comfortable in the streets."
The campaign, which is in its second year, is an off-shoot of an Edinburgh event held the same day, which this year attracted thousands of people.
Mr de Barra said the group had a positive discussion with council leader Jenny Laing and councillors Ross Grant and Ramsay Milne.
He added: "They (the council) have various plans for the city, they hope to investment a lot into the infrastructure it seems, as part of the masterplan.
"There was a lot of optimistic noises from the councillors and we hope something will come of this.
"There's great scope for cycling in Aberdeen, it's a small city where most journeys are less than 5km (three miles). That's the ideal journey for cycling, and might even be quicker than driving.
"But, at the moment, there's a real sense of fear to cycle in the city, we have fast traffic mixed with cycling, that needs to change.
"A city with more people cycling means less congestion, and that's better for drivers too, it means they're not sitting in traffic all of the time. And it also means less air pollution, which is another positive."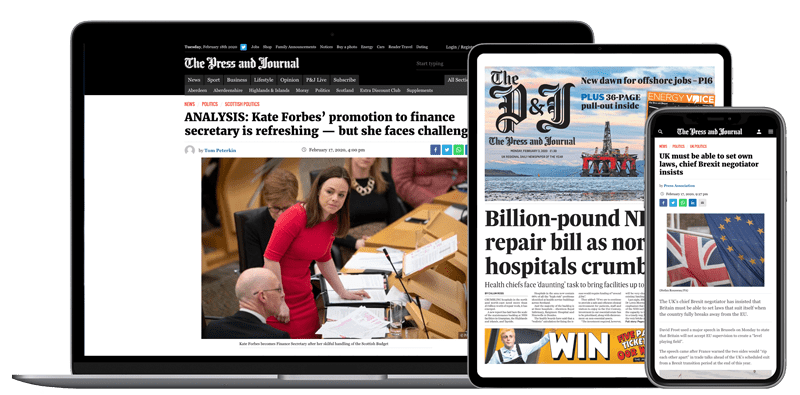 Help support quality local journalism … become a digital subscriber to The Press and Journal
For as little as £5.99 a month you can access all of our content, including Premium articles.
Subscribe