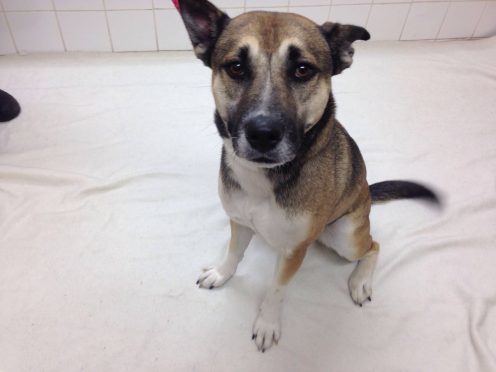 A dog has been found tied-up and abandoned outside an Aberdeen city centre block of flats.
The Scottish SPCA has appealed for information after a concerned member of the public alerted them to the dog's plight on 23 April.
The female crossbreed was spotted outside Greig Court flats in the Gallowgate area.
The dog was taken to the Scottish SPCA's re-homing centre in Aberdeenshire where a microchip scan revealed her name was Holly.
Animal Rescue Officer, Louise Alford said: "We can't be sure how long Holly was tied up for, but the lady who rescued her thought she could have been left there alone for around 12 hours.
"The kind member of the public stayed with Holly, so she wouldn't be alone any longer.
"Although she is micro-chipped, we have been unable to trace her owner through the telephone number provided.
"We aren't sure how Holly came to be there alone and can't rule out the possibility she has been abandoned."
Anyone with information should contact the Scottish SPCA on 03000 999 999
Abandoning an animal is an offence under the Animal Health and Welfare (Scotland) Act 2006.