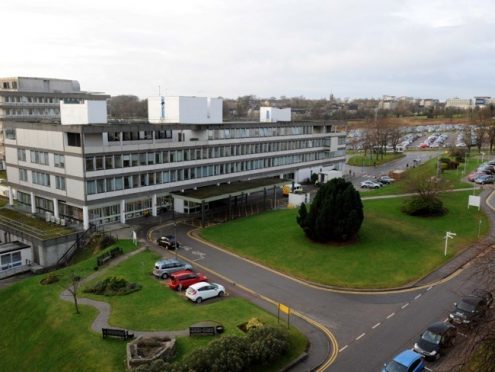 Healthcare in the north-east will undergo a "significant boost" after it was confirmed work on two major treatment centres will begin this year.
The Scottish Government has confirmed the design of a £30million elective treatment complex will get underway this summer.
And Health Secretary Shona Robison has also committed to deliver a life-saving major trauma centre at Aberdeen Royal Infirmary.
The announcements will come as a major boost to NHS Grampian, expanding its capacity to deal with both major injuries and an ageing population.
The elective treatment centre – one of four being built across Scotland – is designed specifically to carry-out operations such as hip replacements and cataract removals.
As well as speeding up the pace of such operations, the facility is also designed to help cut-down on bed blocking across the hospital.
Health experts believe the major trauma centre – which will specialise in treating injuries such as those from car accidents and falls – could save up to 40 lives a year.
After Ms Robison confirmed that work on the elective treatment centre would begin this summer, Aberdeenshire East MSP Gillian Martin said: "The SNP is ensuring that our key hospital sites across the country are fit for the future, with £200million for new elective treatment centres.
"In Grampian, this will be a significant boost – ensuring we're able to cope with an ageing population, delivering vital procedures such as hip and knee replacements as quickly as possible.
"I'm delighted to have a commitment from Shona Robison that work will begin in earnest, with a local planning team set to meet within weeks to get the project underway."
The elective treatment centre is expected to be up and running before 2021, while the development of the major trauma centre will also take place this year.
Ministers had faced a public backlash when they appeared to be considering only building two of the lifesaving facilities in Glasgow and Edinburgh – despite an original commitment to also build them in Aberdeen and Dundee.
However, after a public campaign and a personal commitment from First Minister Nicola Sturgeon, Ms Robison confirmed to parliament the Granite City would get a major trauma centre.
North East MSP Lewis Macdonald, who spearheaded the campaign to get the centre built in Aberdeen, said: "It is good that the health secretary has finally put the first minister's commitment to four major trauma centres in Scotland on the parliamentary record, after she failed to take the opportunity to do so during the health debate on June 7.
"It is disappointing that clinicians at Aberdeen and Dundee have faced six months of unnecessary uncertainty waiting for the results of a review which was apparently never completed and which has not made any recommendations to ministers.
"Earlier this year, the health secretary insisted that no decision would be made until she had received these recommendations, so I am glad that we have changed her mind."