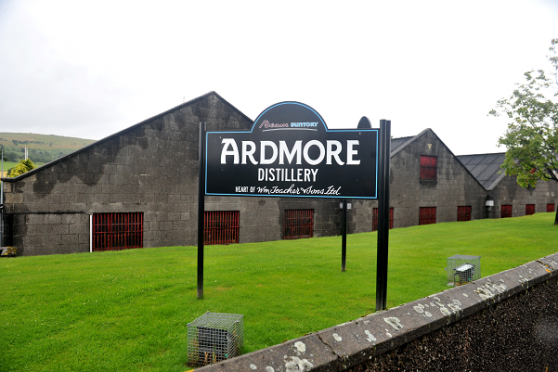 Residents and business owners in an Aberdeenshire village were relieved yesterday after councillors refused to sanction a new conservation area.
Planners had proposed the Ardmore Distillery and surrounding homes in Kennethmont, near Huntly, should become part of the council's conservation scheme.
However, a decision was deferred, with councillors asking planners to rethink the boundaries of the site and stating that the views of local residents were clearly a cause for concern.
A conservation area is defined as a site of architectural or historic interest, the character or appearance of which it is desirable to preserve.
The surrounding settlement at Kennethmont had also been identified by the local authority as worthy of the status, which angered the community council.
John Drysdale, a member of the Tap O Noth Community Council, said: "The community council is totally against the conservation area for the surrounding area of the distillery.
"If people want to extend their houses in the future, they may be restricted from doing so, which could potentially lead to fewer people coming to the area.
"At the moment, the school is doing well because younger families are coming here, but, with a conservation area, people might be put off coming here."
The report to councillors also contained a response from the distillery, expressing concerns over the plan.
It read: "Ardmore Distillery do not support the proposal for conservation area designation. This could place constraints upon their ability to develop the distillery to meet ever-changing technological and commercial demands.
"They also have concerns over the potential additional costs and delays that the distillery may face."
Councillors unanimously agreed to postpone a decision, with Councillor Moira Ingleby adding the objections of residents must be taken into account.
She said: "The views of the residents are not mixed, but are against the conservation area. This is very concerning and I think it wise that the authority reconsiders the boundaries.
"The argument for a conservation area clearly has merit, but it should not be unwillingly imposed on residents and the distillery."
Cllr John Latham echoed this view, stating: "There has been a lot of disquiet over this issue and whilst I can see the rationale behind the conservation scheme, my view would be to look at the boundaries again."