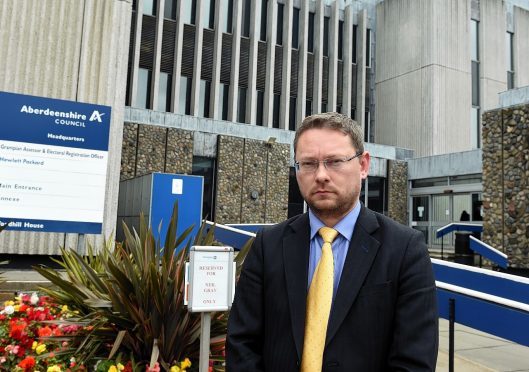 The leader of Aberdeenshire Council has accused his rivals seeking revenge against their former colleagues as councillors prepare to vote on a leadership shakeup.
Former co-leader Martin Kitts-Hayes resigned from his post in disgrace after he was caught up in the so-called Legogate scandal this summer leaving his SNP colleague Richard Thomson in charge.
As the dust from Mr Kitts-Hayes departure finally settles, the Partnership administration is proposing to make Labour group leader, councillor Alison Evison, the new co-leader of the authority.
But following Mr Kitts-Hayes resignation and the death of SNP councillor Ian Gray, the Partnership is outnumbered in the chamber and is facing a fight to confirm the new arrangement.
Now councillor Richard Thomson, who is serving as sole leader of the authority at least until Thursday's showdown debate, has taken aim at the opposition.
"The Alliance has no credible argument for opposing a co-leadership arrangement which has worked extremely well," Mr Thomson said last night.
"Their opposition is based on nothing more principled than a desire to exact revenge against former colleagues, whom they have never forgiven for walking away from the previous administration."
The authority leader said the co-leadership arrangement represents the "very best of modern job sharing practice" and that it is crucial to delivering the Partnership's agenda.
He added: "If the opposition vote down the co-leadership model it will send the message out loud and clear that the leadership of Aberdeenshire's Tory, Lib Dem and Aligned Independents is more interested in playing the dinosaur political games of the past than in what might be best for Aberdeenshire."
When councillors meet at Woodhill House on Thursday morning they will be asked to elect a new vice-chairperson of the policy and resources committee who will also serve as co-leader or deputy council leader.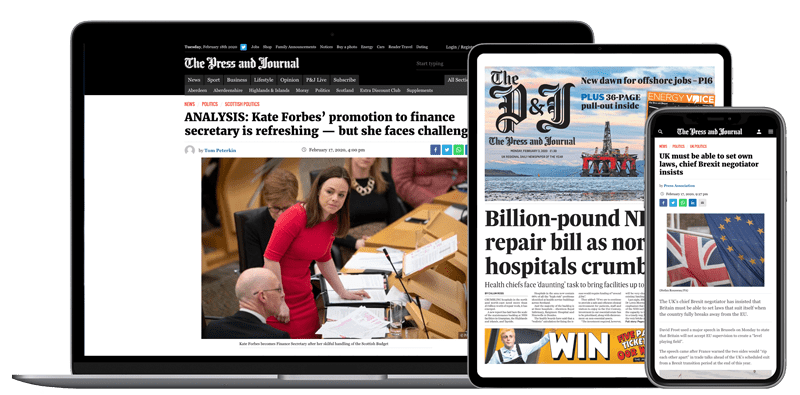 Help support quality local journalism … become a digital subscriber to The Press and Journal
For as little as £5.99 a month you can access all of our content, including Premium articles.
Subscribe