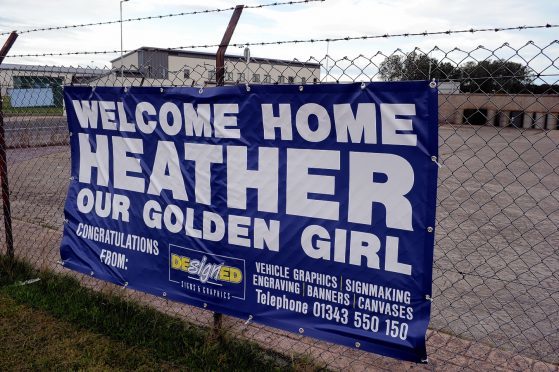 Jets from RAF Lossiemouth will join the celebrations as Olympic golden girl Heather Stanning returns to her hometown.
Lavish plans have been laid to ensure the rower receives a hero's welcome when she returns to Lossiemouth this afternoon.
There will be a civic reception in the afternoon, where locals will be able to meet the two-time Olympic gold medallist.
And as dusk falls this evening, the town's famous Covesea lighthouse will be bathed in gold light to reflect her achievement at the games in Rio.
RAF Lossiemouth's station commander, Group Captain Paul Godfrey, has now confirmed that one of the station's Tornado aircraft will perform a flypast to mark the moment the structure is illuminated.
He said: "RAF Lossiemouth was invited to be part of the celebrations marking Heather's return to the town after her wonderful success in Rio.
"As we are currently carrying out essential night flying training, we are able to utilise one of these aircraft for the flypast of Covesea Lighthouse as it is lit up in gold.
"I'm sure I join many people in Moray, and across the UK, who would like to say well done to Heather."
Ms Stanning became a double Olympic rowing champion last month when she powered to her second gold medal in the women's pair event with partner Helen Glover.
The victory meant that the duo retained the titles they first won during the London games in 2012.
Lossiemouth Community Council has played a leading role in organising the homecoming celebrations.
Its chairman, Mike Mulholland, last night welcomed the confirmation that the town's RAF base would be helping to welcome Ms Stanning back to the town.
Mr Mulholland said: "We were very keen for the station to take part, and it's really good of them to agree to do this.
"It should be tremendous to see one of the Tornado jets flying past as the lighthouse is lit up."
There will be a reception at Lossiemouth Town Hall at 3.30pm, where locals will be able to question the sports star on her experiences this summer.
Crowds will then gather at the town's Stotfield Hotel, and Ms Stanning will flick the switch to light up the lighthouse from its front steps at 8pm.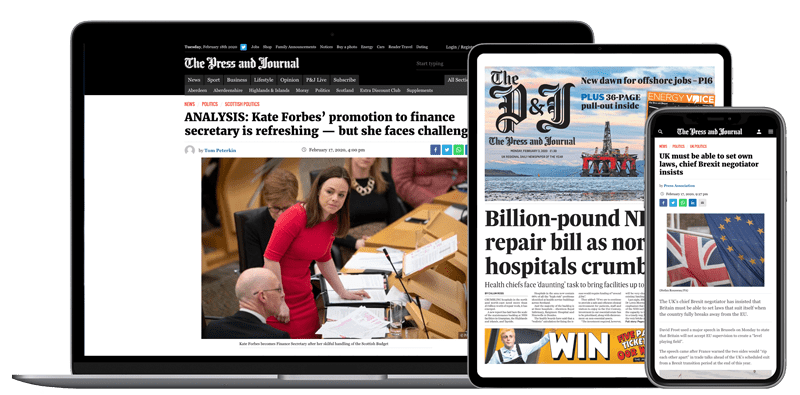 Help support quality local journalism … become a digital subscriber to The Press and Journal
For as little as £5.99 a month you can access all of our content, including Premium articles.
Subscribe