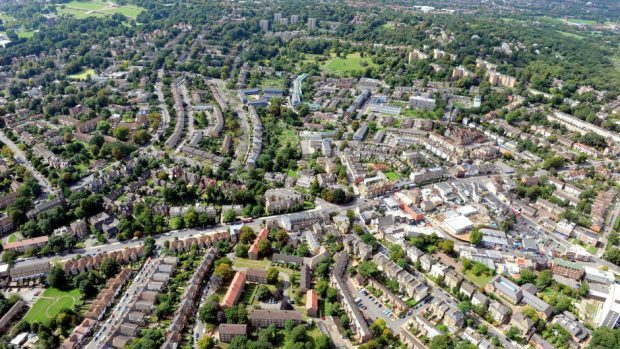 Councillors in Aberdeenshire have urged the local authority to provide more council houses across the region.
The Kincardine and Mearns area committee yesterday discussed an action plan to tackle the region's housing crisis by building 2,516 affordable homes by 2022.
Fraserburgh, Peterhead, Banchory, Ellon, Inverurie, Westhill, Stonehaven, Blackburn, Newtonhill and Portlethen have all been identified as high priorities for the properties.
The cost of delivering the houses, outlined in the draft strategic housing investment plan (Ship), has been estimated at £135million.
These will encompass social rent, mid-market rent and low-cost shared equity accommodation.
An estimated 579 of the affordable homes would be established in the Kincardine and Mearns area, 626 in Garioch, 442 in Formartine, 398 in Buchan, 243 in Banff and Buchan and 226 in Marr.
Through council policy, developers are asked either to provide or contribute to affordable housing provision within any proposed schemes.
But Stonehaven councillor Wendy Agnew said the local authority should "encourage" developers to help establish social rented housing on behalf of the council, and not just to build properties which are cheaper to buy.
She added: "For many, many years people have been telling me they don't want affordable houses, they want council houses.
"I can't see it is outwith our power to say (to developers) 'no, we want money or we want you to build council houses in the area'."
Committee chairman Carl Nelson, who represents North Kincardine, said: "I do see Kincardine and Mearns seem to be doing rather well out of this.
"Obviously there is the downturn in oil and gas and various other things, there are for sale signs all over the place and houses to let. Is it realistic?"
Council affordable housing officer, Laumon Dougall, said: "The downturn in the development industry was difficult for us. A lot of what you see here will come to us as a result of Section 75 agreements.
"Of the 2,500, the majority is for social rent. The council has limited capacity for delivering affordable houses in any one year."