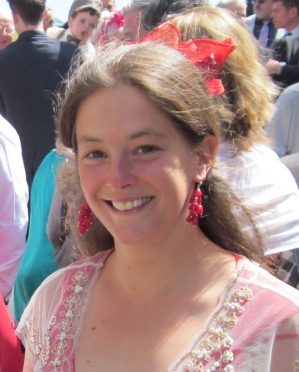 A trust set up in memory of an Aberdeenshire teacher killed in a crash has given a boost of nearly £6,000 to local schools and groups.
Newly-qualified teacher Jo Walters, from Alford, was just 28 when she was knocked off her bike by a van in Brighton.
Relatives and friends set up the Jo Walters Trust, with the aim of supporting causes the keen fundraiser would have embraced.
Former Alford Primary and Gordonstoun pupil Miss Walters was a lover of outdoors sports, including sailing, kite surfing, kayaking and skiing.
Staying true to her own loves and interests, the trust seeks out projects which are educational, sporting, outward bound or environmental in nature.
Now a total of £5,990 has just been awarded to groups, including Strathdon, Logie Coldstone and Aboyne primary schools.
Networks of Wellbeing Ltd will receive £1,700 as a result of the 2016 Aberdeenshire grants for a cycling scheme being run at Gordon Schools, in Huntly.
The 22-pupil Logie Coldstone Primary has been given £900 for a two-day ski trip for P1 to P7 kids to the Lecht this winter. The sum will meet half of the cost of the visit.
Aboyne Primary has been handed £900 by the trust for cycle training, in order to help improve the activities on offer at the school – which includes mountain biking.
Strathdon Primary's Forest School initiative has gained £900 to facilitate outdoor learning tutors, first-aid training and adventure service challenge records cards.
The Aberlour Trust is also the beneficiary of £1,640 to allow for a local staff member to undertake training in the Forest Schools Scotland programme.
Yesterday, trust chairwoman and Miss Walter's sister, Lucy Johnston, said: "What we are trying to do is support things she would like. She had massively different interests.
"I hope very much Jo would have been proud of it. We try to help people in the area get the same benefits Jo benefited from, and do something in her name.
"We have had wonderful support from people in Aberdeenshire over the years supporting the charity and various people have donated and done fundraising."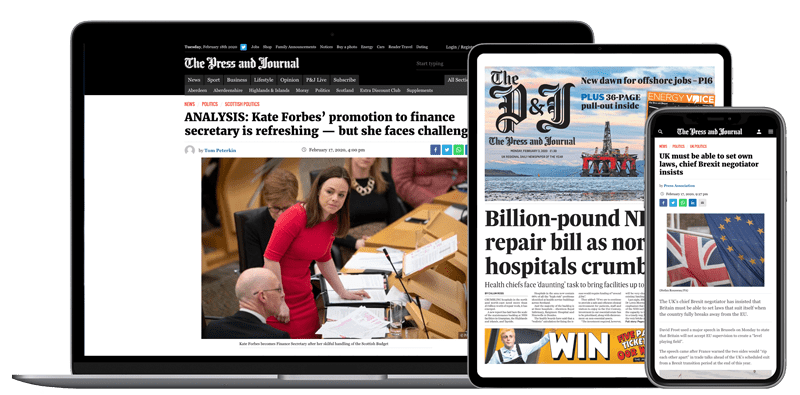 Help support quality local journalism … become a digital subscriber to The Press and Journal
For as little as £5.99 a month you can access all of our content, including Premium articles.
Subscribe