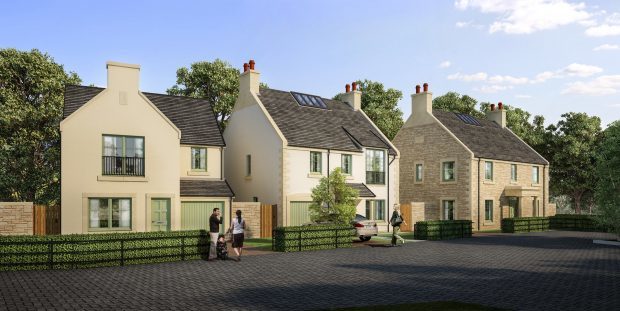 The company behind a controversial housing development in Banchory has had a planning appeal rejected by the Scottish Parliament.
Sandlaw Farming and Ross Developments submitted an appeal application to build 300 properties on the land at Braehead after the plans were previously rejected by Aberdeenshire Council in April.
But, after taking their appeal to the Scottish Government, a report commissioned by the Scottish Parliament dismissed their application and refused to grant permission for the project.
The reporter David Russell stated: "The appeal site would detract from the rural character of this area."
He also commented on the recent flooding in the region, which forced the closure of two bridges by stating: "It does highlight a further locational disadvantage of developing the appeal site.
"The traffic and transport implications of the proposed development would still be significant and the additional households would also add to the pressure on school accommodation."
Mike Adams, a spokesman for Stop Scolty Redevelopment said: "We are delighted thathe Scottish Government reporter has agreed with the planning department, community and all Aberdeenshire Councillors in upholding the original decision.
"The government have also made a strong statement upholding that the Local Development Plan is the most appropriate place to address major development, something that both the current and emerging plan is doing.
"This is a great result for the community and we can only thank everyone for remaining committed over the past three years to fighting to protect their town, rural landscape, river and home."
Councillor Karen Clark agreed with Mr Adams and said: "I'm hugely relieved and very delighted. I think that in terms of the reporter's findings, it has been a very strong rejection, with all the material considerations and reasons to throw out the appeal."
A Scottish Government spokesman said: "Permission for this proposed development has been refused as it does not comply with policies in the development plan and there is no shortfall in the effective housing land supply."
A spokesman for Sandlaw Farming said: "Naturally it is disappointing to lose the appeal. It is a pity that so many young families who can't afford to buy houses in Banchory will not now have the opportunity to rent modern homes of their own."