Stunning footage has been captured of a herd of red deer foraging for food in the snow.
Temperatures have plummeted at the ski centre at Glenshee this week with blizzards sweeping across the countryside.
During one of the snow storms Dale Johnson stopped to film the herd of stags wandering through the wilderness.
About a dozen of the magnificent animals could be seen striding through the snow while looking for their next meal in the spectacular mountain setting.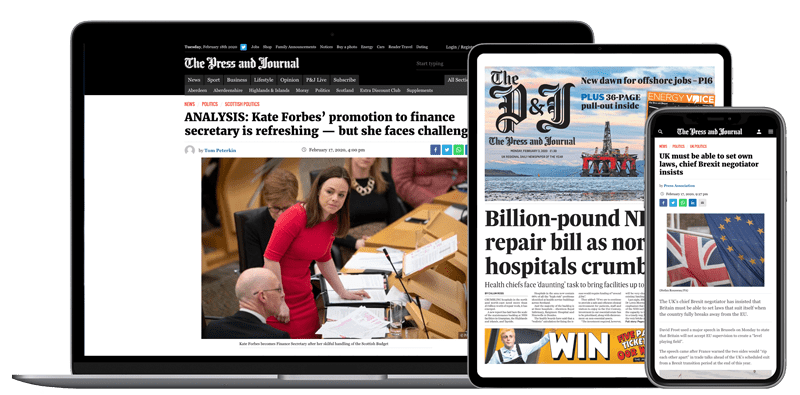 Help support quality local journalism … become a digital subscriber to The Press and Journal
For as little as £5.99 a month you can access all of our content, including Premium articles.
Subscribe