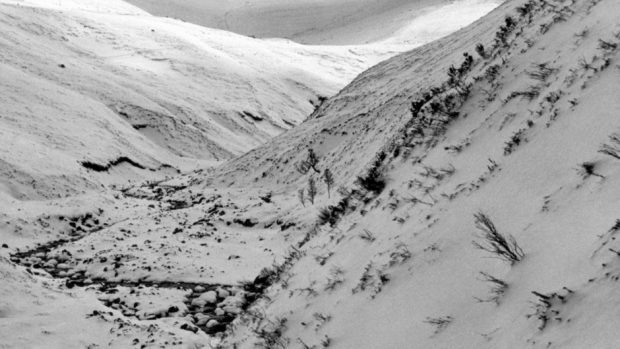 A holiday couple and their collie dog survived "brutal" overnight weather on one of Scotland's highest mountains after getting caught in blizzards and sub-zero temperatures.
Rescuers said last night the bivvy bag the pair huddled in to try to stay warm in Arctic conditions had probably saved their lives.
The couple and their rescuers braved 50mph winds and atrocious visibility as temperatures plunged to -6C on Cairn Gorm.
They were led safely off the hill yesterday after being located between the summit and the funicular railway by members of the local mountain rescue team 17 hours after the were reported missing.
The Cairngorm Mountain Rescue Team was joined by RAF MRT colleagues, the Rescue 951 coastguard helicopter and police in the search for the 59-year-old man, 56-year-old woman and their black and white collie.
The couple, who are understood to be from Leicester, were staying at the nearby Glenmore caravan and camping site, at the foot of the hills.
They had gone for a walk at 10am on Sunday on a route traversing lower ground before climbing towards the 4,084ft Cairn Gorm peak.
Cairngorm MRT leader, Willie Anderson, said: "They misjudged how long their walk would take them and then the cloud closed in and it started snowing.
"They were a bit disorientated but at least they had a bivvy bag to shelter them. That probably saved their lives."
Around lunchtime yesterday rescuers yesterday walked the couple to a track vehicle which took them to the funicular railway.
It is understood they were given medical checks but did not require hospital treatment.
Mr Anderson said: "We initially deployed a small team to the area that was our best bet as to where they might be, in darkness and, unfortunately, in blizzard conditions.
"Some of us were out all night. We had great assistance from Rescue 951 overnight as well.
"We continued the search until the early hours and, at the same time, mustered a full team call-out for first light this morning."
The Cairngorm team was assisted by the RAF Mountain Rescue Team and the coastguard helicopter crew again yesterday morning.
"It was a pretty brutally cold night, not a night you'd want to spend out on the Cairn Gorm plateau unprotected," Mr Anderson added.
"Our jackets were becoming completely encased in ice.
"So, with wind chill, it was considerably colder than the -2C registered in Aviemore overnight.
"The snow's been blown in on some pretty strong winds, so in some places the plateau has been scoured almost completely and is sheathed in ice, making it treacherous.
"In other areas there are deep drifts making it hard to move around in."
The couple, who appeared to be in good shape despite their ordeal, had ventured out in brightly coloured jackets and had rucksacks with them.
It is understood they were well kitted out and experienced walkers.
Rescuers said an acquaintance of the couple had raised the alarm after they failed to return on Sunday evening.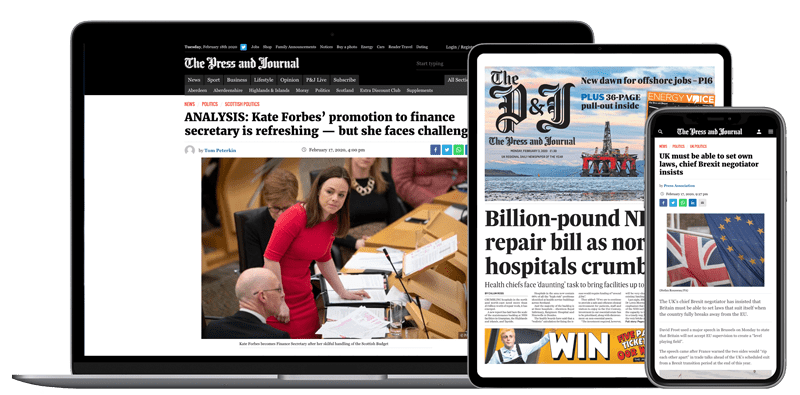 Help support quality local journalism … become a digital subscriber to The Press and Journal
For as little as £5.99 a month you can access all of our content, including Premium articles.
Subscribe