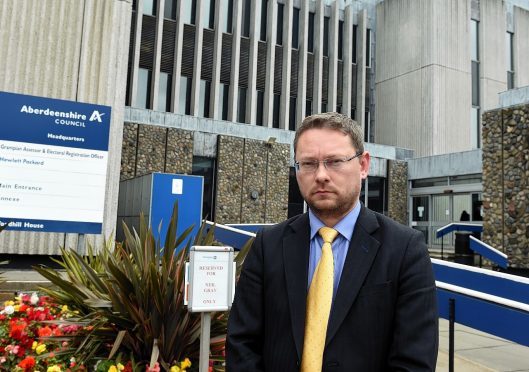 An Aberdeenshire business group held an emergency meeting yesterday to discuss the current business rates crisis.
Members of the Inverurie Business Association convened for breakfast at the Thainstone Centre to hear presentations from Grampian rates assessor Ian Milton, Minister for Business, Innovation and Energy MSP, Paul Wheelhouse, Eric Shearer from Knight Frank and Richard Thomson, co-leader of Aberdeenshire Council.
The event followed the previous day's announcement that the authority has set aside £3million of next year's budget to help mitigate the business rates increases.
Mr Thomson clarified the figure has only been budgeted for one year initially to coincide with the publication of the Ken Barclay report in July and the appeals deadline in September.
Mr Shearer from Knight Frank gave an impassioned speech about the crisis and questioned the assessor on his hypothetical prices.
He quoted a rates appeal decision from December, 2016 wherein Mr Milton had been reported as saying: "Aberdeen has not suffered an abnormal economic crisis".
Mr Shearer added this made him feel "uncomfortable, to say the least."
However, Mr Milton responded, saying: "My lengthy evidence at the appeal hearing has been taken out of context – I am well aware of the economic situation of the north-east."
Mr Wheelhouse urged people to submit appeals and assured them the government was "still listening".
Speaking after the meeting, Mr Thomson said it was good to hear the views of the Inverurie business community and that the spread of the £3million provision had still to be decided.
He added: "Officers are modelling a number of options at the moment and it will, crucially, be evidence-based."
"There has been a call for transitional relief, but we wanted to gather evidence and data first.
"We are looking for information from all the north-east business community of how we can best use this resource."
Talking about a tide of "hopelessness" in the area, Neil Simpson from ANM Group argued: "There is a general feeling of helplessness. People don't know what to do. The farming industry is already very tough, and extra rates could push people to sell up."
Mr Thomson asked people to email him or contact the council with any ideas they might have on how best to mitigate the rates crisis – cllr.r.thomson@aberdeenshire.gov.uk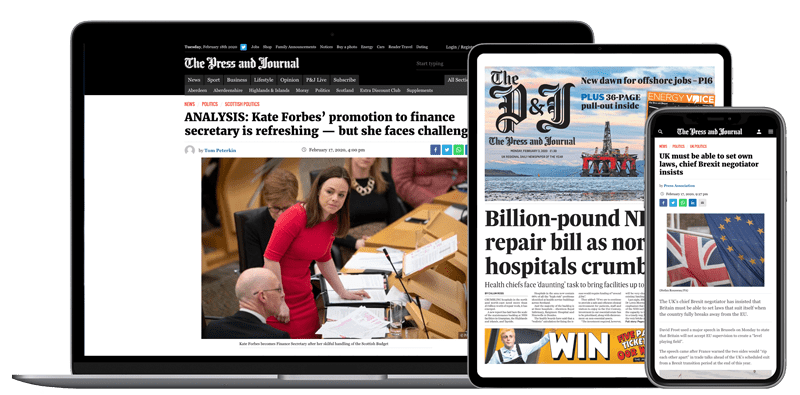 Help support quality local journalism … become a digital subscriber to The Press and Journal
For as little as £5.99 a month you can access all of our content, including Premium articles.
Subscribe