A developer has redrafted proposals for a housing development which will help fund the restoration of a dilapidated country estate.
Developer FM Group had previously been given permission to build 51 homes on the Ury Estate, Stonehaven.
The scheme is known as an "enabling development" meaning the money made from property sales would be used to transform Ury House into a boutique hotel.
REVEALED: When historic Ury House will re-open, and who will run it
The facility would be the centrepiece of a multimillion-pound golf resort, consisting of a Jack Nicklaus-designed course, spa and equestrian centre.
However due to the falling demand for "high-end" properties in the area, the developers have been forced to go back to the drawing board.
The firm has now submitted a proposal of application notice (PAN) for 99 homes at a mid-price level.
A spokeswoman for FM Group said: "In today's economic climate, we are seeking to re-balance the type and number of homes to meet current market demand which has changed since our initial planning application.
"The new lay-out offers a wider choice of homes, including 3-4 bedroom family villas as well as flats. It also features dwellings with new courtyard areas.
"This has been an opportunity for us to refine and enhance the overall design and lay-out and we've been working closely with the planners to create a development which is in keeping with the overall feel and natural environment of the estate."
Renovation teams have already began work on the B-listed building.
Aberdeenshire Council previously rejected plans to expand the hotel.
The developers behind the £85million resort had hoped to increase the number of rooms from 5 to 35, but this had raised safety concerns due to its proximity to the North Sea Forties pipeline.
The Health and Safety Executive warned the council that the 235-mile pipeline that links 85 North Sea oil and gas assets to a processing plant in Grangemouth could pose a "significant hazard" if more than 10 people stayed overnight at the hotel.
The plans will now go out to public consultation.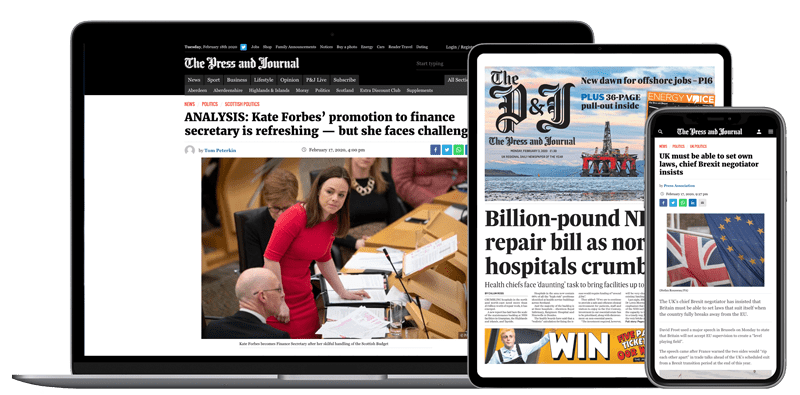 Help support quality local journalism … become a digital subscriber to The Press and Journal
For as little as £5.99 a month you can access all of our content, including Premium articles.
Subscribe