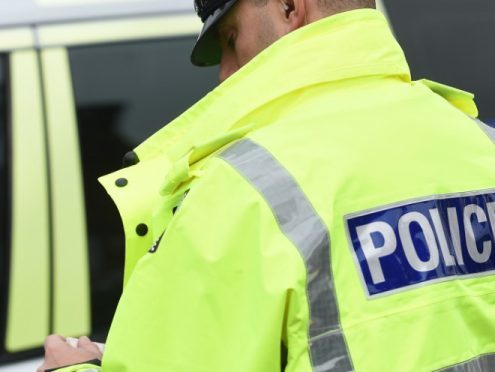 A 25-year-old man has been charged with a string of offences including hare-coursing in the Aberdeenshire area.
The four charges relating to hare-coursing allegedly took place in Drumblade, Glenkindie and Strathdon.
The man, who is from Aberdeen, has also been charged in connection with four alleged vandalisms and road traffic offences, including driving without insurance, after concerns were reported to officers on June 5.
A Subaru Forester car has subsequently been seized as a result of the inquiry.
A report has been submitted to the Procurator Fiscal and the man will appear in court at a later date.
The charges were made as a result of Operation Black Falls, instigated in Aberdeenshire to tackle this type of crime.
Constable Kevin Ritchie, of the Divisional Alcohol Violence Reduction Unit (DAVRU), said: "I would like to thank those members of the public who provided information and assistance in connection with this inquiry."
He added: "Hare coursing causes significant suffering to animals in the guise of sport and has been banned for good reason. Behaviour of such a cruel nature is not acceptable and I would urge any members of the public who witness such a crime, or know that one has taken place, to please contact police. We will fully investigate all reports received.
"In particular if you are a farmer or a landowner and you would like to report any suspicious activity or people on your land, particularly suspicious people with dogs, I would ask you to contact us on 101. Alternatively you can contact Crimestoppers on 0800 555111 in confidence.
"We have the power to arrest and charge offenders and seize vehicles and dogs involved in illegal hare coursing and would ask for support and information from local communities to help us utilise these powers."