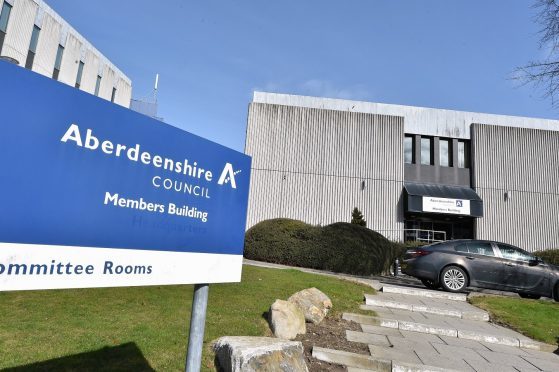 A local business is aiming to become greener by using electric bikes to carry out deliveries.
Mitchells of Inverurie will pilot the purpose-built electric cargo bikes as part of Aberdeenshire Council and the Government's 'Smarter Choices Smarter Places' programme.
The hope is the bikes will encourage local businesses to consider the cost savings and environmental benefits to be gained by carrying out local deliveries by bike where possible.
The bike can carry up to 100 kilos.
In addition to the cargo bike trial, Mitchells will also be using a new electric bike purchased with support from the Nestrans Sustainable Travel Grant Scheme.
The scheme supports active and 'greener' travel initiatives and organisations can apply for a grant of between £500 and £10,000 towards sustainable travel projects.
Keith Whyte of Mitchells said: "This is a brilliant opportunity to demonstrate our commitment to doing our bit for the environment and help make Inverurie a less congested place.
"When we looked at our deliveries and at times the relatively short distances involved, it made us think there had to be a more environmentally friendly way to do this. Now the use of the electric bikes allows us to reduce our fuel costs, our carbon footprints and helps keep our delivery staff fit and healthy.
"With the new technology, these electric-powered bikes give us the opportunity to provide a new take on the nostalgic 'home delivery' with a modern twist."
Chairman of Aberdeenshire Council's Infrastructure Services Committee and of regional transport partnership Nestrans, Peter Argyle said: "The use of the new bikes gives Mitchells a practical alternative to making numerous short van trips which are not only expensive but can also have a negative environmental impact."