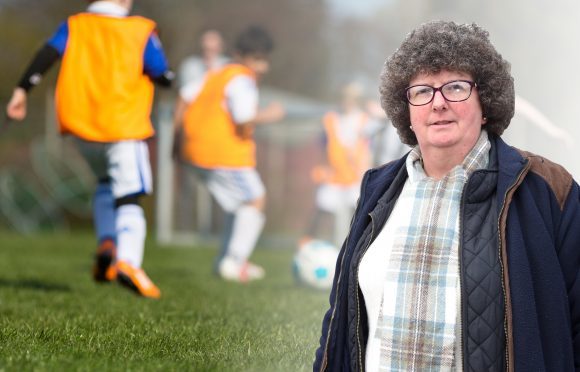 An education chief has come under fire after suggesting that some specialist teachers' work is little more than "kicking a ball" and "drawing".
Aberdeenshire Council's education convener Gillian Owen's comments came amid a long-running row over plans to overhaul the current system and amalgamate specialists into core staff at primary schools in the region.
The SNP-led opposition has already accused the Tory-led administration of putting childrens' future at risk and rural schools under threat as a result of the proposals.
But the administration fired back and claimed their opponents are scare-mongering.
Mrs Owen has now called for a report into the current staffing situation at primaries, with some areas such as Peterhead already without specialists.
But she has also claimed it is not unreasonable to expect primary teachers to cover subjects like art, music and PE as they were trained to teach the general curriculum.
She said: "With primary ones, twos and threes, if you're teaching them art, what are they actually being taught? I'm not being disrespectful but it's teaching them how to draw. If it's PE, in some respects you're teaching them how to pick up and kick a ball. I mean we do that as parents – take them to the park and teach them how to do that, some of us are good and some of us are not so good.
"When children get older that's when they get more advanced and specialise in the academies.
"I think what we will see is head teachers who have staff that have experience with PE, for example, working round the timetable so they can teach that as well as the general curriculum so children aren't losing out."
But last night, Mrs Owen was accused of undermining the role of visiting teachers while showing a "staggering" lack of awareness of the importance of early education in specialist subjects.
Aberdeenshire East MSP Gillian Martin said: "Councillor Owen has completely belittled the importance of the role of all of our visiting specialists and has given their vital position absolutely no merit.
"Children in rural communities will be put at a very real disadvantage and I am absolutely appalled to hear from a councillor, who chairs the education committee, what appears to be a very limited understanding of the basic educational requirements for school pupils.
"This shows a staggering lack of awareness as to the importance of arts, music, language and sport that is being taught from a very young age. These subjects must not be effectively wiped from the curriculum."
Last month retired teacher Sheila Robertson, formerly head of performing arts at Meldrum Academy, said the scrapping of specialists would set education back 40 years.
The council's deputy leader has hit back at critics of the review of specialist teaching.
Councillor Peter Argyle has accused the opposition Partnership's leader and education spokeswoman of making "political capital" from scare stories.
Mr Argyle argued the amalgamation process has been ongoing since 2013 and continued throughout the two years Richard Thomson and Alison Evison were senior members of the ruling administration.
He said: "It is desperately disappointing that opposition councillors are seeking to make political capital from scare stories about Aberdeenshire education and particularly the deployment of visiting specialists.
"By their own admission, the leadership of the opposition grouping only became aware of the changes to the way 'specialist' subjects are to be delivered a matter of weeks ago.
"The process to change the way these valued staff are deployed began in 2013. It continued throughout the two years that councillors Thomson and Evison were key members of the SNP/Labour administration.
"Yet by their own public admission, these senior councillors were unaware of the changes, unaware staff had been consulted and did not ask any questions of officers to whom they had direct and unfettered access.
"Only now they are in opposition do they see this as an 'important issue.'"
However the SNP-led Partnership has said it has forced education bosses into putting the plans on hold until next year.
Mr Thomson said: "The administration has been caught asleep at the wheel. As an opposition, we are prepared to use all the powers we have at our disposal to make sure these plans are subjected to the scrutiny which the administration has clearly failed to provide since taking office"
Mrs Evison added: "In a development from their original proposals, officers have today assured us that any changes to the visiting specialist role will be phased in very slowly and within the context of any new governance framework implemented by the Scottish Government."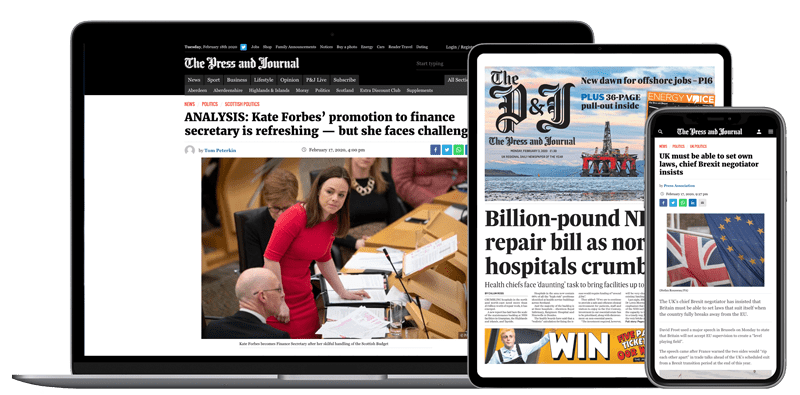 Help support quality local journalism … become a digital subscriber to The Press and Journal
For as little as £5.99 a month you can access all of our content, including Premium articles.
Subscribe