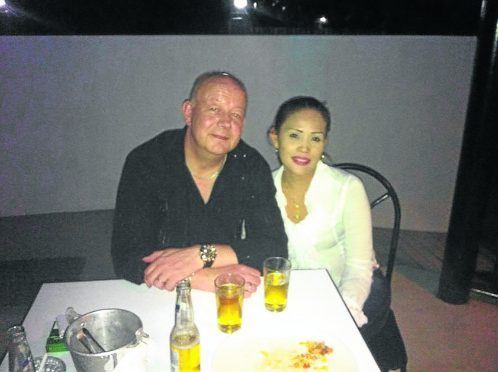 From a dream romance that should have lasted forever to the cold hard floor of a jail cell.
This is a nightmare Frank Bohlert is yet to wake up from.
The divorced father-of-one from Aboyne left the north-east six years ago to be with Arlyn, his young Filipino princess, for a lifetime of sunshine and happiness.
But it all turned sour on September 14 with a knock at the door from the police.
Mr Bohlert's girlfriend had made cruelty allegations against him, which he claims are false. He has not been charged.
And to add insult to injury, his belongings including his phone, laptop and car have been taken from his house.
In posts online, Mr Bohlert said: "I have been illegally detained, no arrest, no charges, no nothing, only allegations against me from HER.
"A friend went to my house to get some things for me, she said that everything is now gone, my bank books, cheque books, immigration documents, cell phone, laptop, even my car is gone! Is there no justice in the Philippines!"
Mr Bohlert's family have enlisted the help of the Foreign Office to try and get him free from the detention centre in Bicutan Taguig City prison in Manila, where he is locked in a cell with another 11 people.
His step-brother Graham Simpson said: ""His visa was about to run out so he was getting ready to go to the immigration office and renew it. "He got a knock on the door from the police and she made these allegations of cruelty. They took him and locked him in a cell. He can't believe it. They've been together for six years. He's heartbroken.
"There are no charges against him. They shouldn't be able to keep him there.
"He's in a tiny cell with a load of others. He's scared what might happen to him. He's sleeping on this tiny mattress. Human rights people went in to see them in the cell on Tuesday and they were horrified by the conditions."
Mr Bohlert, a father-of-one, used to run a firm hiring out winches to oil companies in the north-east of Scotland. He also worked as a consultant in the trade. But in 2011 he met Arlyn online, and decided to follow his heart to the Philippines. The pair ran Twilights Rock Bistro until his detention.
The Philippines Bureau of Immigration has refused to comment, stating that it will not discuss individual cases.
A Foreign and Commonwealth Office spokesman said: "We are providing support to a British man following his detention in the Philippines on 14 September. We are in contact with local authorities."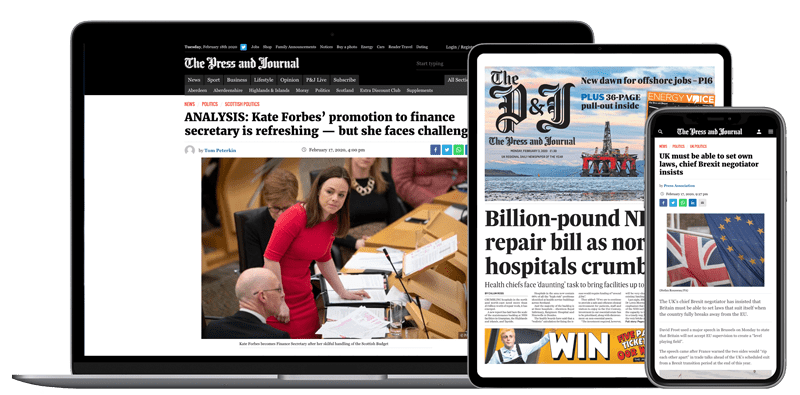 Help support quality local journalism … become a digital subscriber to The Press and Journal
For as little as £5.99 a month you can access all of our content, including Premium articles.
Subscribe