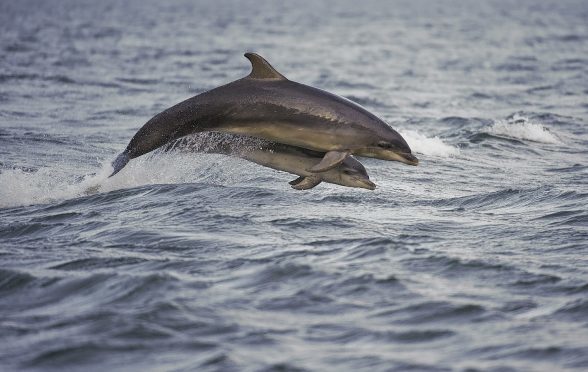 Scottish Labour has called for answers over delays to the creation of special environmentally-protected zone off the north-east coast.
The Holyrood government has previously raised the prospect of creating a Marine Protected Area (MPA) at the "southern trench", roughly running from Buckie to Peterhead.
The trench is known to attract minke whales and white-beaked dolphins and also has an unusual type of mud.
The move was considered as part of Scotland's first National Marine Plan in 2014, which aimed to balance the needs of wildlife with those of fishermen and energy producers.
But Scottish Labour has now raised concerns about the delay to implementing the MPA off the Aberdeenshire coast.
The party's environment spokeswoman Claudia Beamish MSP said: "Scotland's coastline is rich with vibrant marine wildlife and should be one of our great treasures.
"The SNP has pledged to protect this specific area around the Aberdeenshire coast line since 2014 – but has so far failed to act.
"This area is home to fantastic marine animals, including Minke Whales and Scotland's only bottle-nosed dolphins.
"It is absolutely essential this area becomes a Marine Protected Area – and the SNP must now match its warm words with firm action."
A Scottish Government spokesman said: "Our Programme for Government contains a range of actions to improve the status of Scotland's marine environment.
"We are undertaking a review of the National Marine Plan, working to improve the protection of priority marine features, and progressing delivery of management measures for existing Marine Protected Areas.
"We are not limiting our efforts to MPAs and developing a conservation strategy for wide-ranging dolphin and porpoise species.
"We are implementing our Marine Litter Strategy and tackling the issue of ocean plastics and aiming to introduce a deposit return scheme to encourage recycling, considering how to reduce the demand for single-use products such as coffee-cups, and have also pledged funds to help address the issue of litter sink areas around our coastline."