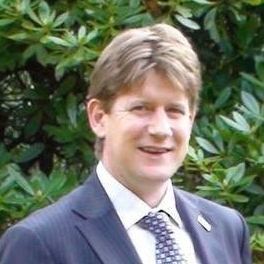 More than half of arthritis sufferers in the north-east are having to wait longer than the Scottish Government's target after being referred for treatment.
New figures obtained by the Scottish Conservatives show that NHS Grampian is meeting the 12-week "guarantee" for just 44% of rheumatology patients.
Alexander Burnett, Tory MSP for Aberdeenshire West, quizzed the health board after hearing concerns from arthritis charities.
He said the figures for Grampian were "alarming" and posed serious questions given the ageing population in Scotland.
He said: "Arthritis UK estimates that more than 800,000 people in Scotland live with the pain of osteoarthritis and thousands more with related musculoskeletal conditions.
"These figures suggest that NHS Grampian is struggling badly to see patients within the Scottish Government waiting time guarantee.
"Clearly, this is not good enough. However, the pressure on rheumatology service is only likely to increase given we have an ageing population."
Mr Burnett added: "NHS Grampian has well documented problems with recruiting and retaining staff, but it has also been chronically underfunded by the SNP government.
"We must have properly resourced local health services so that people suffering from these types of painful conditions are treated promptly after referral from their local GP."
Arthritis UK has expressed concern about waiting times, but also about the way in which health boards collect data on musculoskeletal conditions such as rheumatoid arthritis, osteoarthritis and osteoporosis.
It has said that screening for osteoporosis, for example, could help more than a quarter of hip fractures in older women.
An NHS Grampian spokeswoman said: "We are committed to meeting this target for arthritis patients.
"It should be noted that the average wait for all patients was 13 weeks. However it is clear some patients are waiting longer than they – or we – would wish.
"We are working hard to reduce waiting times. All patients referred on an urgent basis are seen within 12 weeks."
A Scottish Government spokeswoman said: "NHS staff numbers have risen to historically high levels, with more doctors and nursing staff now delivering care for the people of Scotland.
"This is backed by record health investment of over £13billion, including an increase in NHS Grampian's resource budget of over £337million under this Government.
"In addition to this health boards received £50 million to address long waits, of which NHS Grampian received £4.9 million.
"Over the past three years we have worked closely with the Scottish Society of Rheumatology  clinicians to support their improvement programme for people living with arthritis, including funding three distinct improvement projects across the country.
"We will work with any interested parties to continue improving services for people living with arthritis in Scotland."