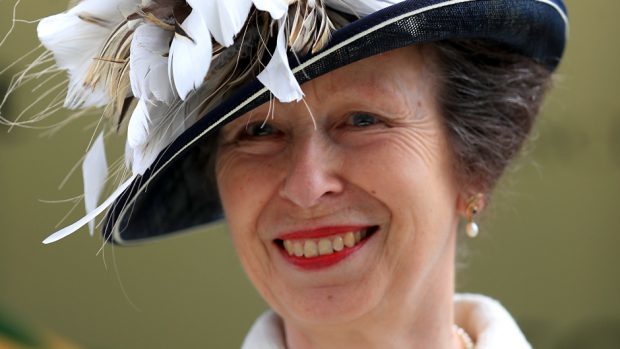 Princess Anne was forced to postpone a visit to the north-east yesterday because the plane she was travelling on could not land due to stormy weather.
The Princess Royal had been due to formally open two sports centres in Banff and Macduff and attend a private event at Duff House in the afternoon.
But a royal dignitary had to step in at the last minute when it emerged that it was too windy for her RAF Lossiemouth bound aircraft to land.
The Met Office had issued a yellow weather warning for winds of up to 70mph hitting the coast.
Councillors, local authority staff, pupils and musicians from nearby Banff Academy had gathered to meet the royal visitor, but were left disappointed when news of her absence broke.
It meant the Lord Lieutenant of Banffshire Clare Russell had to take on the duties and was treated to a tour of the facilities, although she stopped short of unveiling an official opening plaque.
However, last night, royal officials said the event would be "reinstated at the earliest opportunity."
Mrs Russell said: "Her Royal Highness has asked me to stand in and she sends her apologies that she is not able to join us.
"Sadly we cannot organise the weather, I wish we could.
"But it is a great honour for me to be able to stand in for Her Royal Highness."
The Deveron Community and Sports Centre opened in March last year, and boasts a sports hall, all-weather pitches and community spaces.
The Princess Royal was also due to be given a tour of the Macduff Community and Sports Centre, also known as The Myrus Centre, which opened its doors to the public in November 2016 and features a sports hall and play areas.
Aberdeenshire Council leader Jim Gifford said it was disappointing the centres, which cost a combined £12.7million, could not be given the royal seal of approval.
He said: "It is disappointing for the kids because these visits are always popular.
"If the RAF cannot land a plane at Lossiemouth then it must be pretty bad."
A Buckingham Palace spokeswoman said: "The engagements with regret had to be postponed but will be reinstated at the earliest opportunity."