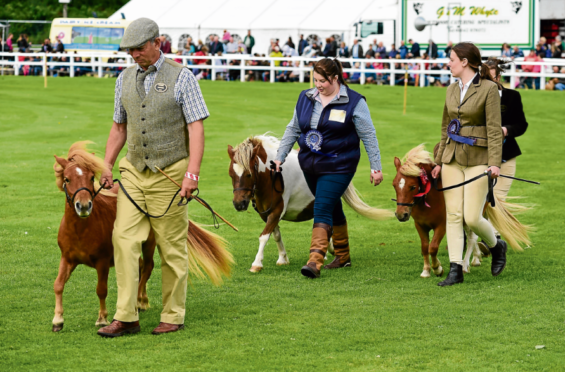 Council funding is being sought to help with the running of the north-east's largest agricultural show.
Belhelvie Community Trust wants £2,782 to install a new heating system at the Sandy Bothy.
Turriff's agricultural association, meanwhile, has plans to furnish the town's farming show with equipment to prevent motorists clogging up the streets.
The group wants £1,102.50 to buy a number of "no waiting" cones which will be used during the Turriff Show later this year.
It aims to prevent car owners from parking on the street during the event and blocking residents' homes and paths.
The sum would represent 75% of the cost of the equipment.
Formartine area committee will decide today whether the two projects should be handed thousands of pounds.
Ritchie Johnson, the council's director of business services, has recommended that councillors approve both schemes.
The money would come from the committee's £104,500 budget for community projects.
In his report, Mr Johnson has said that – if approved – there would still be about £200 left in the budget to spend in the remainder of the financial year.
That cash, as well as any left over from successful projects the councillors have already awarded funds to, is proposed to be handed over the Formartine Partnership.
"As several projects are still underway, we do not know whether there will be any under-spends in the funds that have been allocated to date," Mr Johnson said.
"Members may wish to consider whether to delegate authority to the area manager to reallocate any under-spends to the Formartine Partnership, should the body have any ongoing community projects that could utilise the residual funding."
The Formartine Partnership was founded in 1997 and delegates funding to projects across the region.
This year's Turriff Show, which regularly draws upwards of 10,000 people to the town for a weekend of farming and family events, is scheduled to take place over August 5 and August 6.
It will be the 154th annual show.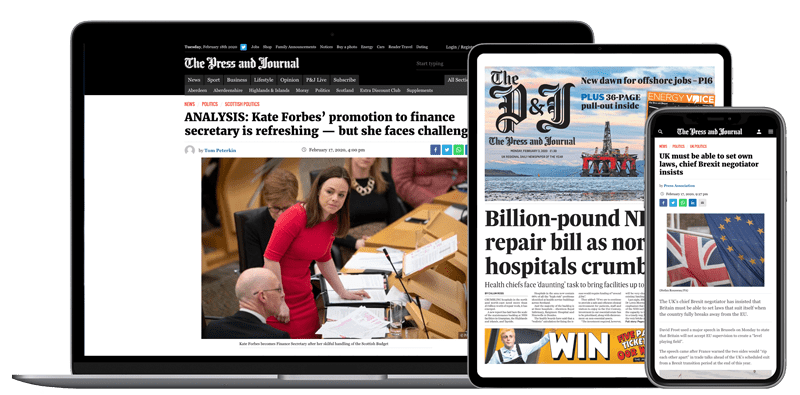 Help support quality local journalism … become a digital subscriber to The Press and Journal
For as little as £5.99 a month you can access all of our content, including Premium articles.
Subscribe