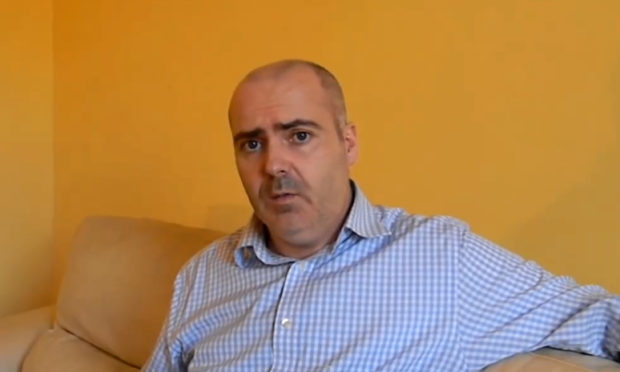 A former north-east teacher who was obsessed with unmasking paedophiles pulled out clumps of his own hair and banged his fists on a table until they bled, a hearing has heard.
Brian Docherty is accused of claiming his Fraserburgh Academy colleagues were in a religious cult before walking out on his job and fleeing to Ireland with his family in 2014.
Mr Docherty was not present or represented at a General Teaching Council for Scotland (GTCS) hearing in Edinburgh.
But Pauline Buchan, deputy head at the school, did give evidence by video link and said she felt he was "dangerous."
She said: "I actually felt he was a very dangerous man. He seemed to be obsessed with paedophilia.
"He had always told me that he had made YouTube videos and said that he was being listened to by higher authorities than us.
"He accused the senior management team of being in a religious cult. He said it was like a secret society and he said that staff in the school would not be afforded opportunities in the school if they weren't part of it.
"I really don't know where that came from. Some of us went to church, none of us went to the same church. It's just a normal school."
Mrs Buchan said she was left feeling "fearful" of Mr Docherty after an incident in her office in 2014.
He told her he felt he was being bullied by other members of staff at Fraserburgh Academy and claimed she failed to address his allegations.
She said: "He once went off on a rant about cults and paedophiles and then he started to tell me about different people he had written to about his concerns, like the Prime Minister.
"He would speak about people in the community who were paedophiles and that he was aware of children being lured to a caravan somewhere and killed.
"He became extremely angry when I described to him what I thought bullying was."
Mrs Buchan added: "He began pulling clumps of hair from his head and banged both fists on my desk to the extent that both of his knuckles were bleeding.
"He became so aggressive in the last ten minutes that I was fearful of him."
Mr Docherty is accused of making unfounded and malicious comments that the senior the senior leadership team were at the school were part of a religious cult between January and October 2014.
A second charge claims he caused other teachers distress by tearing clumps out of his own hair, banging his fists on a table and tearing his fingernails down a whiteboard.
He is also accused of failing to inform his employers of his change of address and being absent without authorisation.
Mr Docherty has not contacted the GTCS and has not admitted or denied the charges.
A GTCS spokeswoman confirmed the hearing had concluded and that a decision will be published in "due course."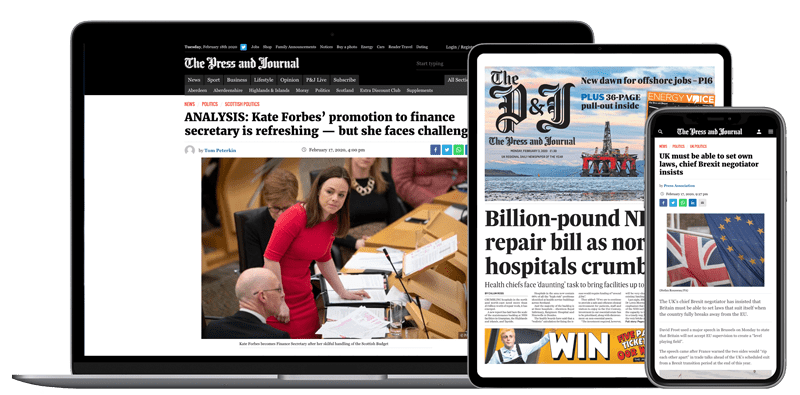 Help support quality local journalism … become a digital subscriber to The Press and Journal
For as little as £5.99 a month you can access all of our content, including Premium articles.
Subscribe