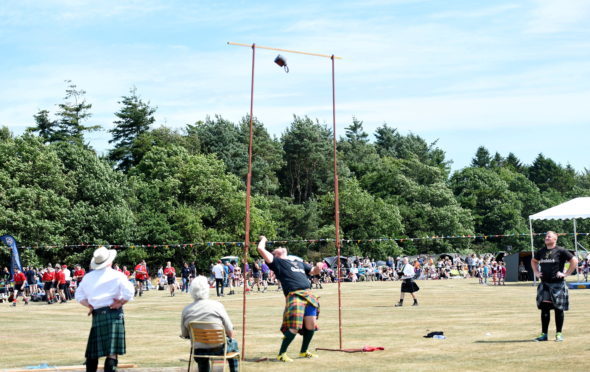 People from all corners of the globe gathered to soak up the sunshine and get a taste of Highland Games action in Stonehaven yesterday.
In what was the largest turnout in its history, thousands of people thronged to the playing fields of Mackie Academy to enjoy the family event.
And the bumper crowd was treated to a traditional line-up of competitions, including tug o' war, tossing the caber, running events, Highland dancing and a pipe band competition.
Roger Barnett, chairman of the games committee, welcomed the crowds at the beginning of the event.
He said: "Welcome to the Scottish Riviera – I think the excellent weather has made this our biggest ever crowd – It has been absolutely phenomenal."
Among those in attendance were tourists from as far away as New Zealand, Switzerland, Australia and the US.
Two women, who were unknown to each other, had travelled all the way from Brisbane to be there and happened to sit next to each other by pure chance.
Megan Anstice and Pam Deane both discovered they had a mutual connection to local heavy hero Donald Dinnie, whose feat of lifting the now famous 733lb "Dinnie Steens" across Potarch Bridge has yet to be matched, almost 160-years-later.
Mrs Anstice, who is visiting family in the town, said: "We just got chatting and then we realised we were both from Brisbane, from the same suburb."
Mrs Deane added: "As if that was not coincidence enough, I then started telling Megan about me coming here to trace my family tree and that I was related to Donald Dinnie. I couldn't believe it when she said her maiden name had been Dinnie."
The ladies have now exchanged contact details and will keep in touch.
The Berry family had travelled from New Zealand, Australia, America and Denmark to celebrate a family birthday and their parents' Golden Wedding.
Eldest daughter Prue Berry said that they had had the choice of "the whole world" but because her father was from Lumphanan, he had wanted to "bring us all back to his roots".
She added: "Seeing a real Highland Games has been on all our bucket lists – it's been fantastic. Dad wanted to share his heritage with all of us."
Doric doyen Robert Lovie, who commentates on a number of Highland events, was the compere for the games.
He said: "The Stonehaven games are just going on from strength to strength – I think the crowds have doubled in recent years.
"The sunshine has been the crowning glory – it's been a brilliant day."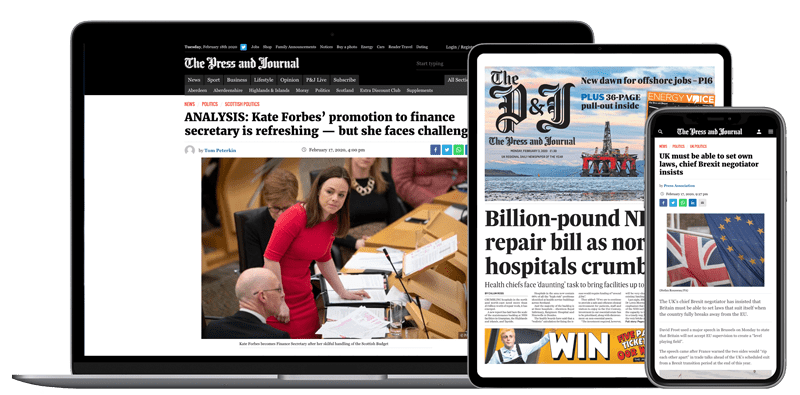 Help support quality local journalism … become a digital subscriber to The Press and Journal
For as little as £5.99 a month you can access all of our content, including Premium articles.
Subscribe