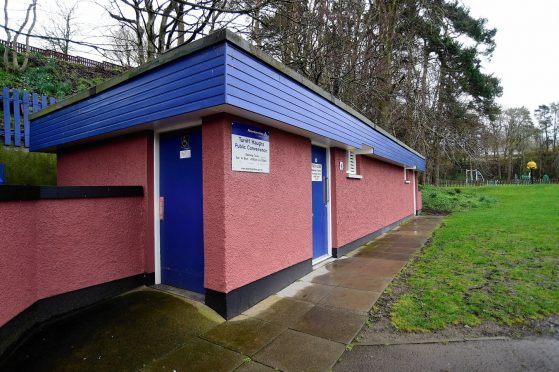 The plummeting number of public toilets in Scotland could leave people unwilling to leave the house for fear of being "caught short".
New figures have revealed that the number of council-owned bathrooms in the country has plummeted by almost half since 2000 – from 759 to 421.
One of the worst affected areas is Aberdeen, which has experienced a 73% decline in numbers.
While there were 33 local authority-operated toilets at the turn of the millennium, there are just nine today.
Aberdeenshire lost 39 of its toilets during the same period – a reduction of 36% – while the Orkney and Shetland islands cut three and four from their "collections" respectively.
Caroline Abrahams, director of charity Age UK, said: "A lack of public toilets affects everyone but for many older people knowing there's a decent public convenience freely available for all enables them to get out and about with confidence, without fear of being caught short or drawing attention to themselves.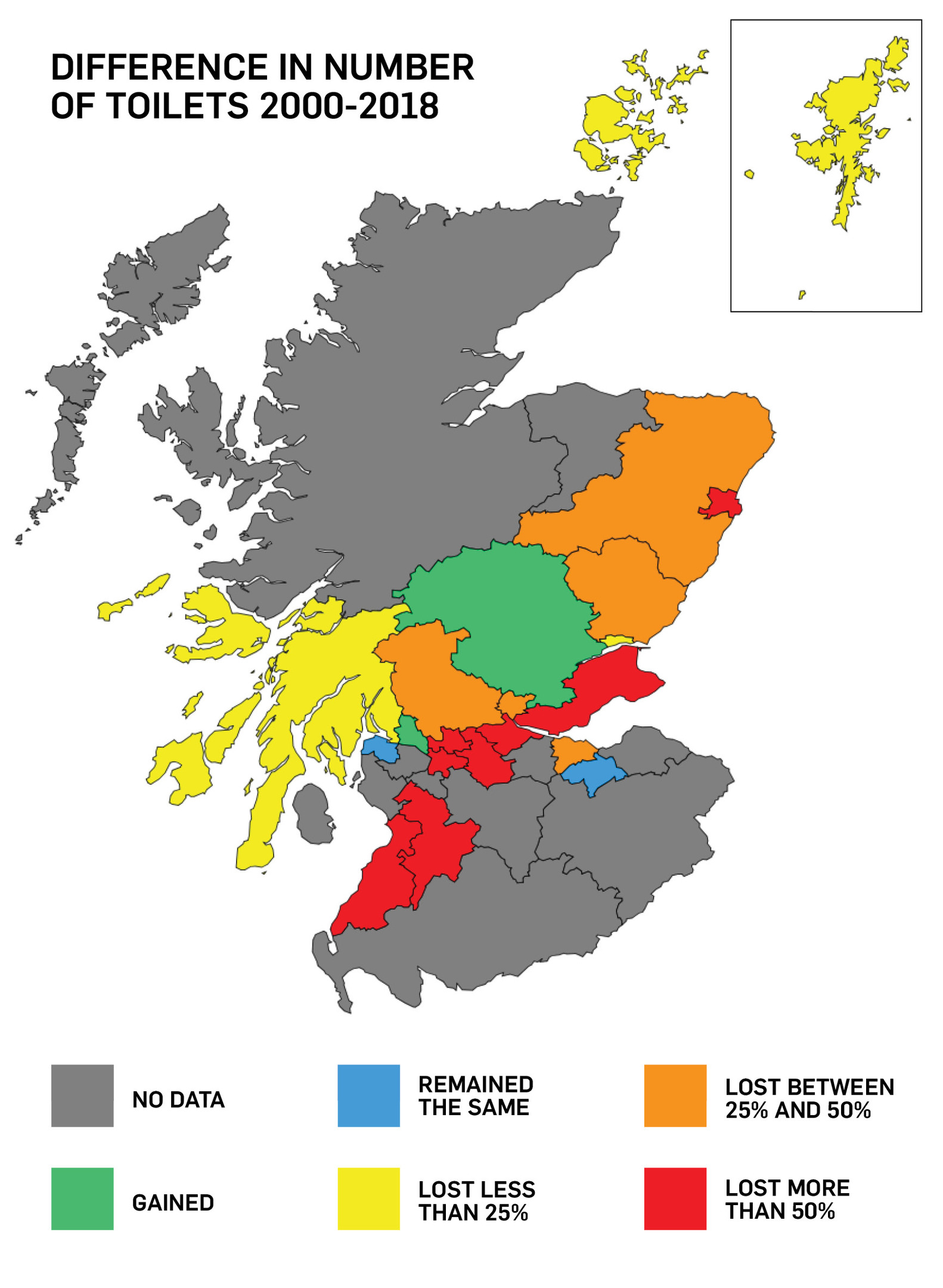 "We know that some older people with health conditions choose to stay indoors rather than taking a chance on being able to find a toilet if they need one, so public toilets really do make a big difference to their quality of life."
Just 20 of the 32 Scottish councils were able to respond to the request for information on public toilets.
Of these, there was an average reduction of 45%, with the largest decrease of 95% in North Lanarkshire which closed all but one of its 20 toilets over the last decade.
In terms of volume, the biggest fall was in Fife where 154 were shut with 21 open today.
In addition only two councils have increased their number of toilets. Perth and Kinross and West Dunbartonshire have both added three since 2000.
An Aberdeen City Council spokeswoman said that the local authority's toilets have been placed "strategically" in areas with a high football and which are not already served by publically available toilets including near Fittie or the Duthie Park.
She added: "Across Aberdeen, as with any city, there are lots of publically available toilets in places such as supermarkets, shopping centres, cafes, and coffee shops, so there is less of a need for local authority-maintained toilets."
Meanwhile an Aberdeenshire Council spokesman said: "A detailed review of public toilet provision in Aberdeenshire took place in 2016, and the majority of facilities remain open.
"Our focus has been to ensure provision remains sustainable, based on identified demand and to support major transport and tourist routes."