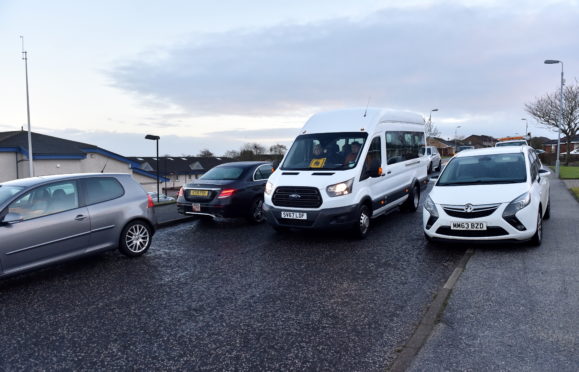 Residents living near an Aberdeenshire school fear it is "only a matter of time" before an accident occurs on the street as parents congest the area with vehicles while collecting their children.
Police and the council have made efforts to relieve the problems outside Newtonhill Primary School but, as youngsters resumed lessons this week, those living nearby were once again left frustrated by parents.
There have been numerous allegations of inappropriate parking, with some vehicles left on pavements and some claims parents have even been using people's driveways.
North Kincardine councillor Ian Mollison said vehicles "abandoned in front of driveways, on zig-zag lines and at corners" were a common sight.
He added: "I can understand the frustration of residents trying to get in or out of their homes and the safety concerns they have over vehicles parked on both sides of the road.
"It can make it a real challenge for other traffic to get past."
One resident, who asked to remain anonymous, added: "This has been a problem for a while but it has got progressively worse in recent years.
"When parents park on pavements on either side of the street it makes it excessively narrow and traffic struggles to get past.
"But while we residents have had enough, this is about more than inconvenience being caused.
"We fear it is only a matter of time before somebody is knocked down because of this.
"You have kids frequently running out between the cars. It is an accident waiting to happen."
Mr Mollison believes the "best solution" would be for more pupils to walk to and from the primary school, where practical.
He added: "There have been many appeals by the school over the years for parents and guardians to be considerate when they pick up children in the afternoon but problems still arise."
Police patrolled the area in November, when it is understood their presence deterred drivers from parking irresponsibly.
Sergeant Kirsty Welsh yesterday pledged that such efforts would continue and that "enforcement action" would be taken where necessary.
She said: "We are aware of the concerns in relation to irresponsible and unsafe parking around Newtonhill Primary School.
"High visibility patrols have been carried out and will continue. Enforcement action will be taken where necessary."
An Aberdeenshire Council spokesman confirmed that the head teacher had written to parents this week "to remind them to be mindful when parking near the school".
He added: "We would encourage parents to park safely and responsibly during the school run.
"They can also play an important role by walking with their children to and from school."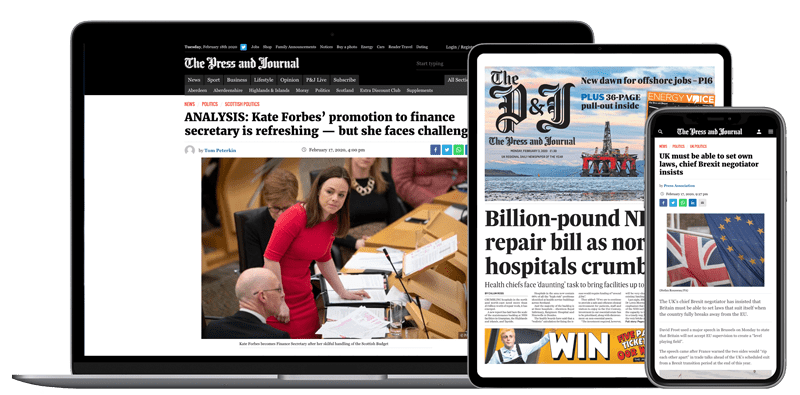 Help support quality local journalism … become a digital subscriber to The Press and Journal
For as little as £5.99 a month you can access all of our content, including Premium articles.
Subscribe