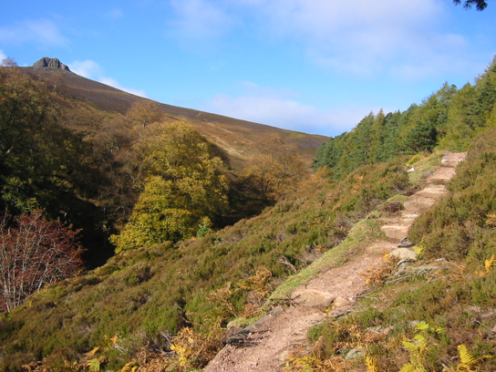 A popular National Park walking route will get a £10,000 cash boost to help repair the well-trodden path.
The Clachnaben footpath on the Glen Dye estate in Aberdeenshire has been described as "a victim of its own success".
It is used by up to 20,000 people every year and the passage of so many boots has left it in need of  maintenance.
Fortunately, the Cairngorm Club has received money from the National Lottery Community Fund to upgrade the path.
The club's president, Marj Ewan, said: "This is good news and will allow the club to continue to make a difference in our local hills.
"The club tries to put something back into the hills from which members and others get so much enjoyment.
"The footpath underwent considerable work between 1997 and 2004, when a new line was formalised below Miller's Bog forestry and onto the shoulder of the hill.
"That has helped the path stand up to the pounding of the boots of between 10,000 and 20,000 people per year, but is now in need of some remedial work."
Founded in 1887, the Cairngorm Club has almost 400 members and is believed to be the oldest and largest hill-walking club in Scotland.
It has engaged in a number of access and conservation projects throughout its history, including installing summit indicators on Lochnagar in 1924 and on Ben Macdhui a year later.
Most recently, it helped to install a replacement footbridge at Quoich.
Alison Mitchell, Chairman of Ramblers Scotland Grampian Area, welcomed the news of the lottery fund and said: "Clachnaben is a popular hill that has become the victim of its own success.
"It is enjoyed by many more walkers than will ever be part of a single club."
Tenders for the work be put out soon and the club hopes the work will be completed swiftly.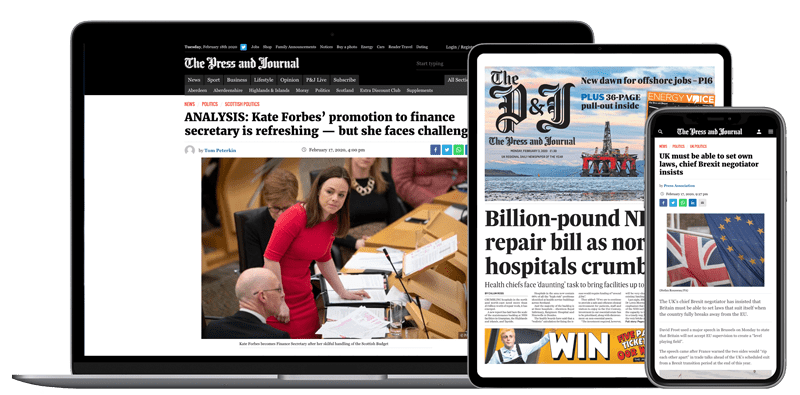 Help support quality local journalism … become a digital subscriber to The Press and Journal
For as little as £5.99 a month you can access all of our content, including Premium articles.
Subscribe