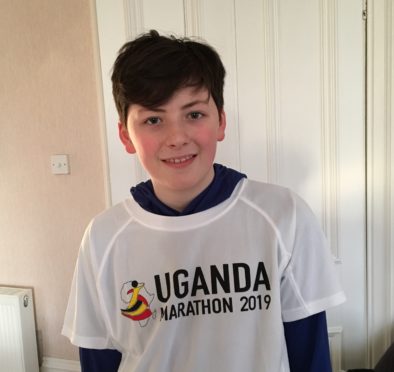 An Aberdeenshire boy who was asked by his school to find work experience has decided to take on volunteering in Uganda.
Ellon Academy pupil Bobby Boardman, 14, will fly to East Africa in May to undertake a week of volunteering projects after receiving the school's blessing.
He will also find time to run a 10k during his African odyssey.
The idea came after his parents Carron and Bruce were searching for their next challenge after completing a half-marathon in 2017.
Not long after finding out about the Uganda Marathon, S3 pupil Bobby came home with a letter from school asking him to find work experience.
Carron and Bruce soon realised that work experience week was the same week they had earmarked to take part in the Uganda Marathon.
Now Bobby will be doing his bit by volunteering on grassroots projects at Jomain Midland Academy on the island of Kalanagala in Lake Victoria.
He also aims to raise as much money as possible for the Uganda Foundation, which combats rural poverty.
Mum Carron said: "Bobby is a very caring young man and understands that life isn't easy for everyone.
"He is hoping to make an impact on the lives of some less fortunate children."
To make a donation to his cause, go to mydonate.bt.com/fundraisers/carronbrucebobby.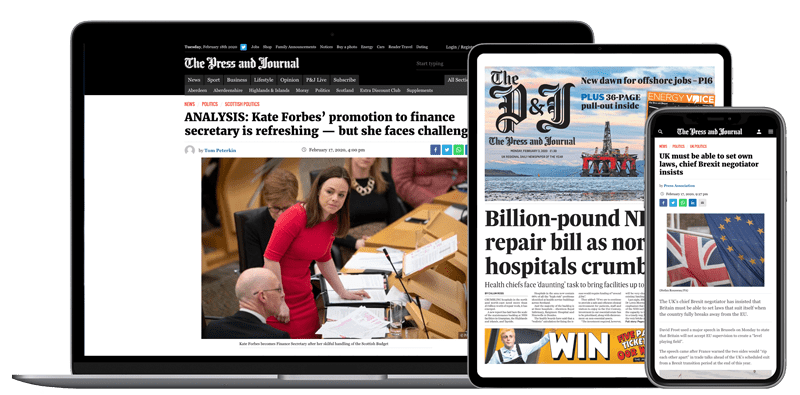 Help support quality local journalism … become a digital subscriber to The Press and Journal
For as little as £5.99 a month you can access all of our content, including Premium articles.
Subscribe