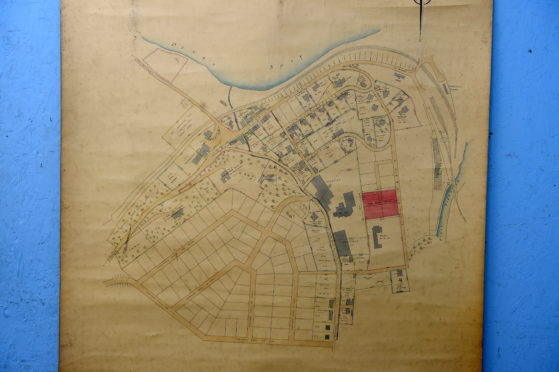 A rare planning map of a Speyside village will go under the hammer this week.
The Feuing Plan of the Village of Craigellachie – which is believed to date back to the late Victorian era – shows the familiar shape of the villages's Victoria Street, Edward Avenue and John Street, with wide expanses of land also marked off for roads and plots.
Auctioneers believe local historians and genealogists will be interested in the find, which is expected to sell for around £100 at Bervie Auctions on Wednesday.
Dave Smith, from the auction house, said: "It is not dated which is annoying.
"I am selling it as circa 1900 but I think it might be earlier actually.
"It would be quite easy for someone from the local area to date, I would imagine, maybe even instantly.
"They would see a certain road is not there so would know it was pre-1900 or pre-1890.
"Local historical items always create interest."
The plan shows landlords and tenants of the time, which Mr Smith hopes might catch the eye of people looking to trace their roots.
He said: "There could be people still living in the homes of their ancestors, and this will show how Craigellachie was laid out back in those days.
"There is the whole section yet to be built, with only proposed roads marked.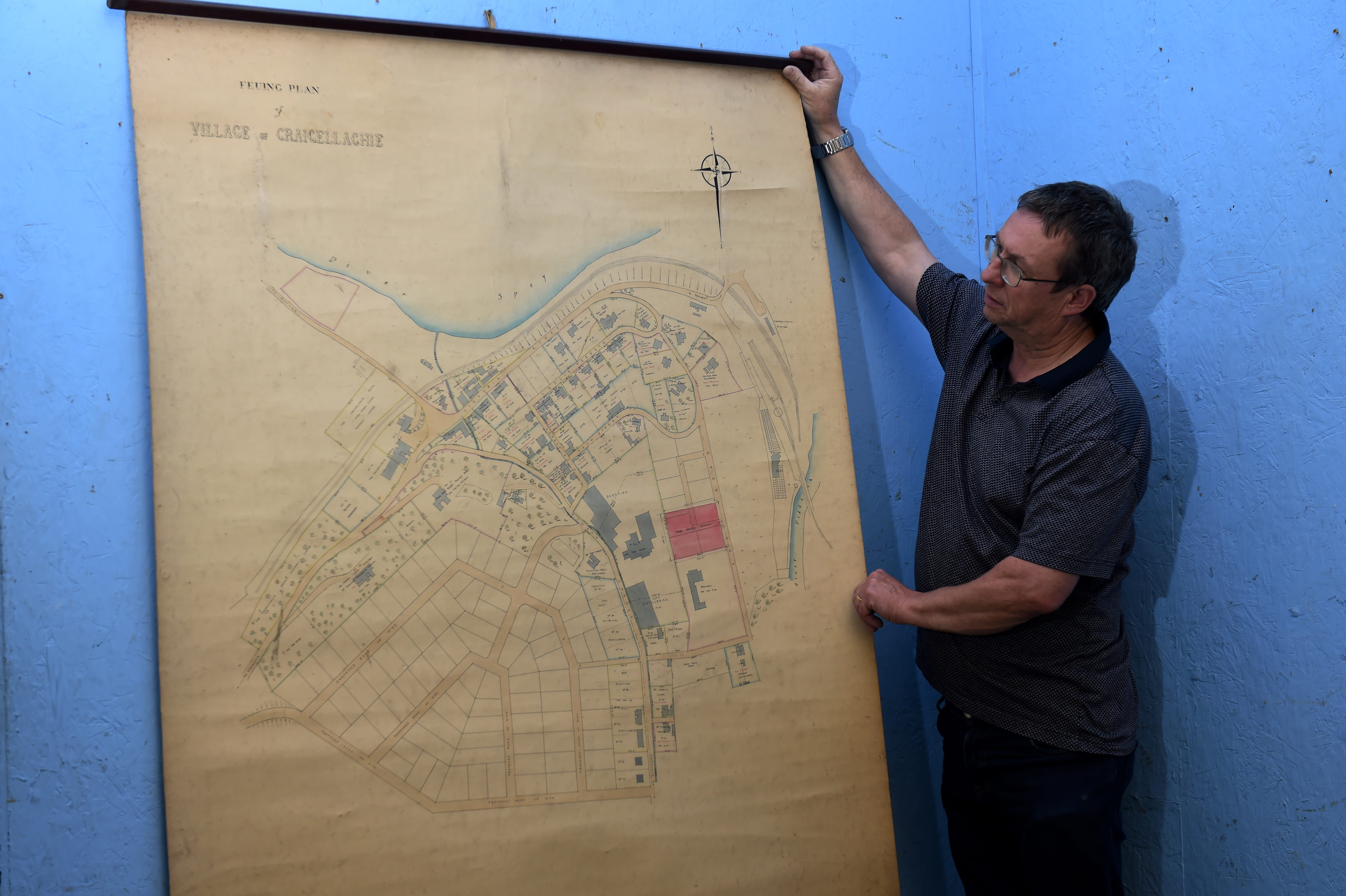 "That is interesting from a historical dating point of view to see how the village developed."
Mr Smith compared the find to a rare collection of maritime and nautical artefacts he sold in 2016 which included proposals to move Aberdeen lighthouse in 1896.
"We had a lovely large plan of Girdle Ness go for around £300 a few years back," he said.
"It was probably the only one in existence – and probably this is the only feuing plan of Craigellachie in existence.
"There was likely only one in a council office.
"I dare say these things crop up elsewhere from time to time but it is maybe difficult to find one intact and in such a complete state.
"Our cautious estimate would be for between £50 and £100, but as was case with the lighthouse plans it could potentially make more.
"We do not want to get carried away."
There has already been interest noted in the plan, which goes under the hammer on Wednesday.