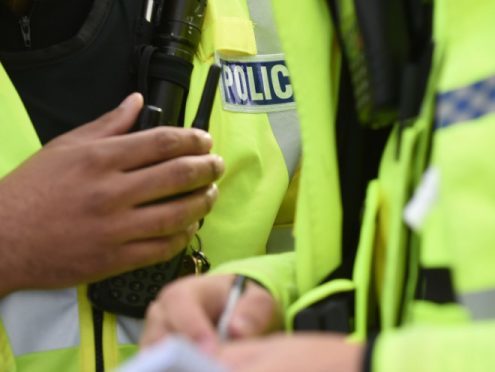 A north-east animal charity is hunting for a group of youths who launched a sickening attack on mating swans.
The culprits were spotted throwing rocks at the birds, by the banks of the River Ythan, near South Road, Ellon late on Sunday.
Keith Marley, who helps run the New Arc animal sanctuary and charity, was alerted by a member of the public at about 9pm.
But by the time he got to the river the perpetrators had left and he is now appealing for help so police can bring them to justice.
He said: "I was quite close by so got there in about five minutes, there was no sign of the people involved. I did call the police and I believe they investigated it but also found nothing there.
"They were certainly disrupted from the nest, what I couldn't tell was whether they continued to throw rocks after the swans were scared off.
"Both adults were there the next morning so hopefully it's not done enough to put them off the nest."
Under Scottish law it is illegal to intentionally disrupt a wild bird's nest while it is being built or used.
"I just can't get my head around the mentality of someone who would do that, it's so far removed from what we do at the sanctuary. For me this needs to be dealt with not just legally, but also educationally," Mr Marley added.
Mr Marley has encouraged anyone to report information to the police or to him privately on keith@thenewarc.org, or 07962253867.
PC Doug Darling said: "A complaint was received and officers attended however no injured swans were found, nor any youths in the area. In saying this I would urge anyone with information to contact police if they have additional information.
"It goes without saying that any animal cruelty is completely unacceptable and that causing unnecessary suffering is an offence under the Animal Health and Welfare (Scotland) Act 2006. Any attack or antisocial behaviour involving an animal is not funny nor clever and offenders will be robustly dealt with."
Anyone who can help police should contact 101.