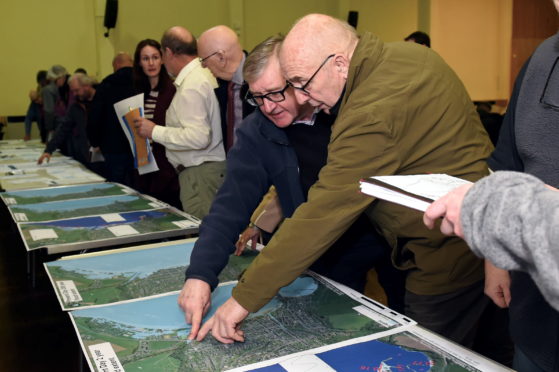 Residents of a coastal community in Aberdeenshire, which regularly falls victim to flooding, have been urged to make their voices heard on plans to prevent further disasters.
Aberdeenshire Council appointed Dougall Baillie Associates and JBA Consulting last year to carry out a flood survey of Stonehaven.
The ambitious project was approved by the Kincardine and Mearns area committee last year, at a cost of £180,000.
And, after an almost year-long investigation, 21 initial plans were presented to the public in January, including raising or replacing the sea wall, altering the harbour, and extending existing structures at Cowie Water.
Now, after carefully considering feedback from the local community, the 21 plans have been reduced to a shortlist of options to prevent more flooding catastrophes.
The public has been invited to give their feedback on the shortlisted options from the Stonehaven Coastal Flood Study on June 13, at a public engagement event in the community's town hall.
It will be the last chance for the public to provide their comments on the proposals, before a preferred plan is presented to the Scottish Government for appraisal.
Stonehaven and Lower Deeside councillor Sarah Dickinson said: "One thing we do know, regarding climate change, is that it brings an increased risk of coastal flooding and that risk will only increase as time goes on.
"Knowing that, it's very important to be clear about what our options are in Stonehaven.
"Its beachfront is a really important area of amenity for local residents who use it for leisure, for visitors to town, and for businesses who benefit from those visitors.
"Any plans that are considered for coastal protection could have a visual impact, and I'm sure residents will be interested in that, so I would encourage them to visit the drop-in session and find out what the proposals are, what impacts they may have, and make their opinions heard.
"I would be very keen for as many people as possible to take part, because the beachfront, the harbour, and the whole of the waterfront is the lifeblood of the town."
Aberdeenshire Council has commenced work on a £16million flood prevention scheme in Stonehaven, following severe flooding in 2009 and 2012.
The session at Stonehaven Town Hall on June 13 will take place from 2pm to 8pm.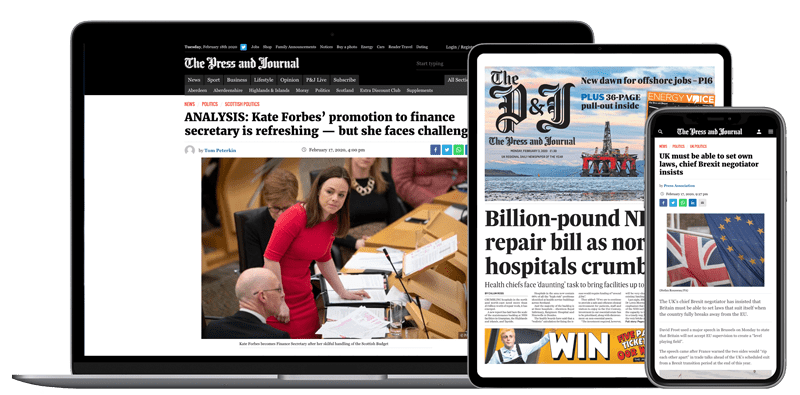 Help support quality local journalism … become a digital subscriber to The Press and Journal
For as little as £5.99 a month you can access all of our content, including Premium articles.
Subscribe