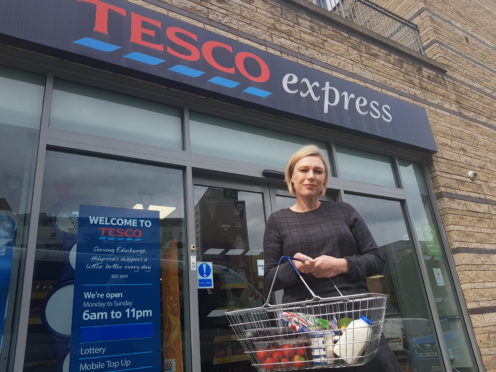 An Aberdeenshire MSP has launched a campaign to reduce plastic packaging in shops – and is taking the fight directly to Scotland's major supermarkets.
Gillian Martin has written to Aldi, Asda, Lidl, Marks & Spencer, Morrisons, Sainsbury's and Tesco – with Waitrose having already introduced a trial period to cut down throwaway packaging.
The campaign to ditch plastic packaging has already had wide public support with charities and environment groups supporting calls for supermarkets to do more.
Figures from Greenpeace show that the UK's supermarkets produce 810,000 tonnes of throwaway packaging each year.
Ms Martin said: "Across the globe plastics are choking up our seas and damaging our environment – we're facing a climate emergency and it's time for our biggest supermarkets to take serious action.
"People want to make a positive contribution, but customers often don't have a choice but to buy supermarket produce that's wrapped in unnecessary throwaway plastic.
"There has been some progress already and steps towards change from supermarkets – but now our biggest retailers need to take a lead and play their part.
"I'm calling on Scotland's largest supermarkets to follow Waitrose's lead and join the fight against single use plastics."