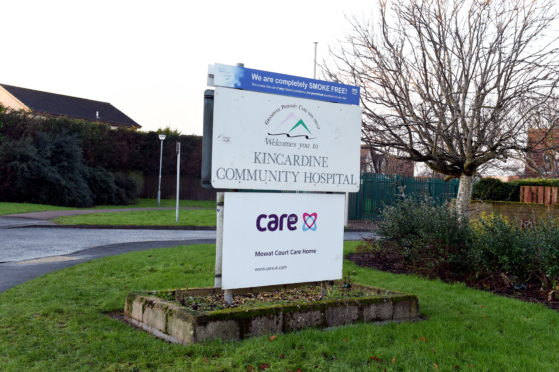 Three minor injury units in Aberdeenshire have had their opening hours slashed by health bosses after more than a year of talks.
A review into the provision of services at nine of the facilities across Aberdeenshire was launched last year.
Discussions eventually narrowed in on units at Aboyne, Banff, Huntly, Stonehaven and Turriff, with services under threat at each.
Yesterday, Aberdeenshire Health and Social Care Partnership's integration joint board agreed to an overhaul of MIU opening hours at Aboyne, Stonehaven and Turriff.
Members also agreed to continue discussions over Banff's Chalmers Hospital, where there has been a huge outcry about the potential changes.
Provost Bill Howatson said he was concerned about cutting hours at Stonehaven's Kincardine Hospital because there were so few members of the public involved in the consultation process.
However, Angie Wood, partnership manager at AHSCP, said that many people in the town did not know how to use the unit and, instead, travelled to ARI, which was an issue that needed to be addressed with better publicity.
Susan Kinsey, a member of the board, said she was concerned that the move could lead to a "de-skilling" of nurses, because they would be potentially seeing less patients.
And Councillor Ann Ross, Banchory and Mid-Deeside ward, asked for assurances that patients from the vast catchment area of Aboyne's unit, which stretches all the way to the Cairn O'Mount, would still be looked after if they arrived at the unit with a serious condition.
Dr Chris Allan said there would still be a "duty of care" to look after someone until further medical attention was available.
He said: "If someone turns up in a serious condition, there would still be a response.
"If someone pitched up at the unit, we would still have a duty of care until an ambulance responded.
"But the skills to properly address their ailment might not be there, so we want to ensure people know the right place to go."
Under the plans, Aboyne Community Hospital would have an MIU nurse available from 8am-10pm, seven days a week.
Stonehaven's Kincardine Hospital would have similar hours, and Turriff Cottage Hospital would have a nurse between 8am and 6pm.
Huntly's Jubilee Hospital had been facing similar cuts, but was removed from the review following a groundswell of opposition.