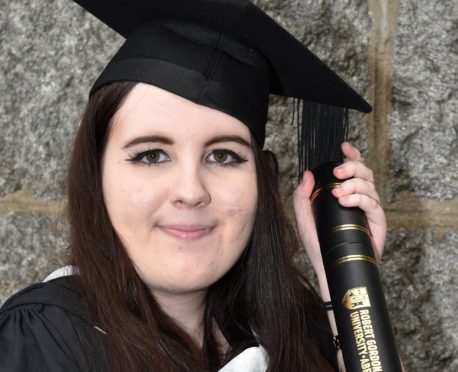 Ashleigh Gall, from Turriff, took to the stage of His Majesty's Theatre yesterday to pick up a first class honours media degree.
The 21-year-old decided that university would be a step to build her confidence before heading into the workplace.
Initially, she attended North East Scotland College to study computing and games design, but ultimately decided to go down a marketing route, and applied for a BA media degree at RGU.
She said: "I felt that the media degree had the perfect balance between creativity, analytics, practical and theoretical work – which gave me a wide range of skills which could be applied to the workplace.
"All of the work is pretty much linked together, which is great as the skills you learn are very transferable and there was even an option to do a practical research project instead of the conventional research project which was great to see."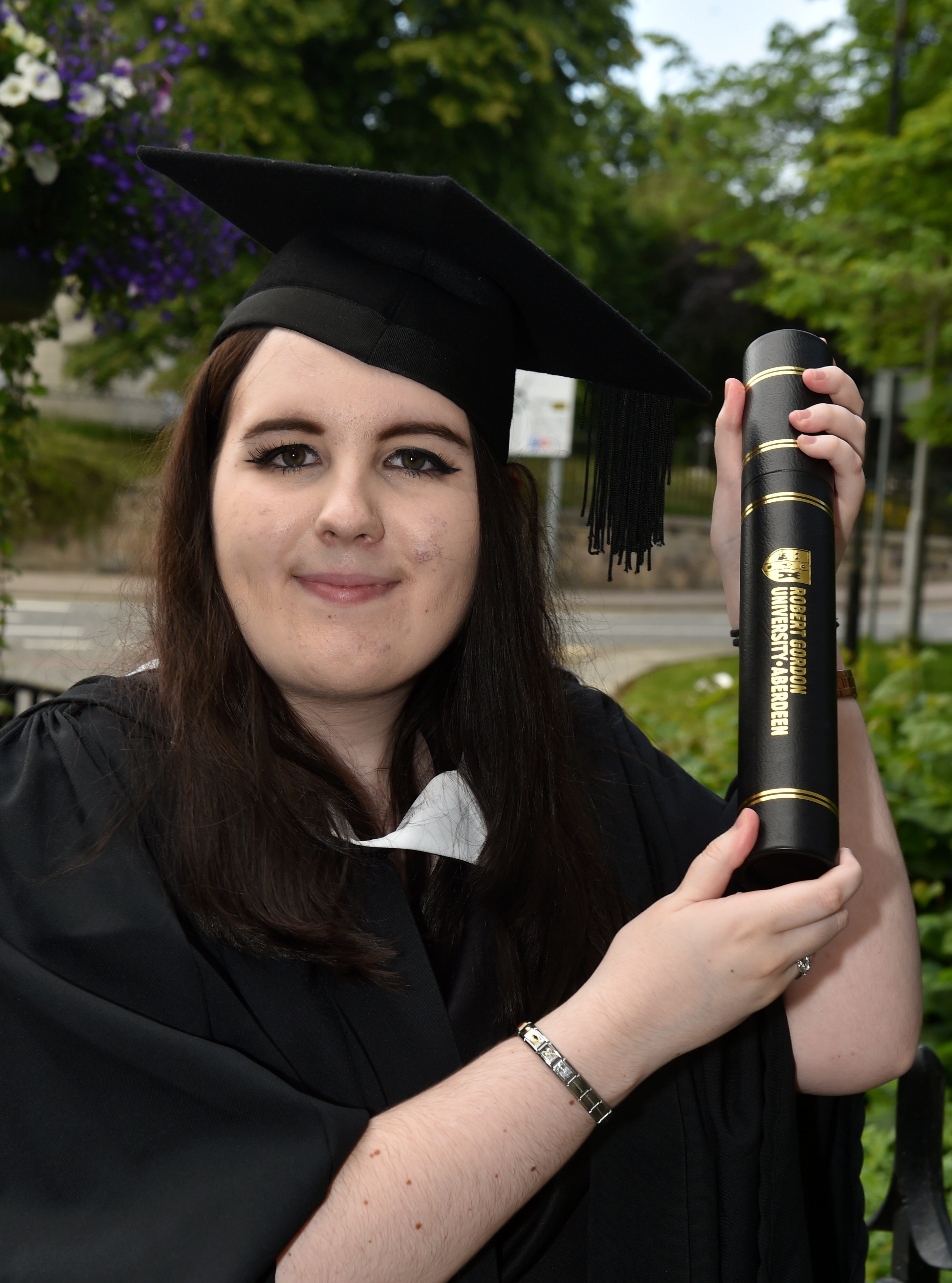 Ms Gall, who is currently considering an MSc in digital marketing at RGU, hopes to build on the skills she has learned when she selects a career.
She said: "I have made great relationships with prestigious professors and lecturers at university, which really helped when it came to coursework as they had been through it before and I feel they knew what we were going through, especially when coping with tight deadlines.
"I feel that if I hadn't gone to university, I would be a little stuck with where exactly I wanted to go.
"I feel that the content of my degree and my new-found confidence has helped me prepare for the next step in life."