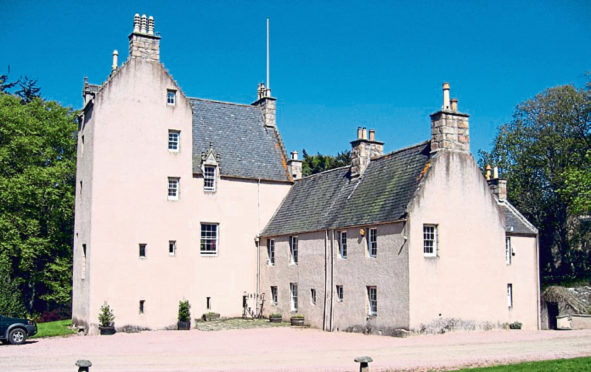 The Aberdeenshire castle where Game of Thrones star Rose Leslie spent her childhood has been sold at a knockdown price after it was repossessed from her father.
The actress's family were ejected from their ancestral home last year following a dispute with a finance firm over loan repayments.
Lickleyhead Castle, Auchleven, was owned by Mrs Leslie's father Sebastian Leslie, a local councillor who was suspended by the Tory Party for refusing to pay council tax.
The 460-year-old building was put on the market for £1.3 million by the Leslie family in 2013 but failed to find a buyer.
Together Commercial Finance Limited took control of the property after it was repossessed following a court hearing at Aberdeen sheriff court last September.
The company then advertised the 16th century pile for sale at offers of more than £700,000.
Property records show it was sold last month to a couple from Merseyside for £650,000.
Together Commercial Finance asked the court to find Mr Leslie, 65, in default for failing to comply with calling-up notices – a legal document which ends a mortgage agreement and requires payment of the outstanding loan.
The court ruled that the firm could take possession of the castle and sell it along with a cottage and land.
Sheriff Andrew Miller granted a decree stating Mr Leslie, his family and anyone else occupying the castle should leave it, and that officers of the court could throw out occupants and their goods.
When Lickleyhead Castle was put on the market six years ago, selling agents said the Leslies lived in Wardhill Castle but used Lickleyhead for weddings and functions. They were selling the property because it was "surplus to their requirements".
Mr Leslie was suspended by the Scottish Conservatives after he admitted deliberately missing £2,500 of council tax payments.
He currently sits as an independent councillor on Aberdeenshire Council and has announced his intention to stand for the Brexit Party at the next General Election.