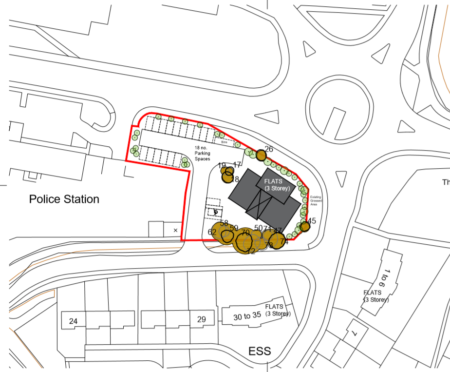 Plans to build flats on the grounds of Inverurie police station have been lodged.
Police Scotland is seeking permission to build nine two-bedroom flats in a three-storey block on land by the station in Blackhall Road.
To make way for the development, 61 trees would have to be chopped down.
It is understood the proposals form part of the force's wider programme to dispose of land across the country.
Last December, Dundee-based agents Graham+Sibbald submitted a request to Aberdeenshire Council to get formal feedback on the potential development of the site.
Two options were presented to the council: a nine-flat residential scheme or a commercial drive-thru development.
This February, the council recommended the former.
However, the site includes a variety of aged trees – which are included on the ancient woodland inventory as "long-established".
Making up part of Inverurie's Davah Wood, a total of 61 would have to be felled if Police Scotland's plans are approved.
Planning documents state: "The current dense tree coverage detracts the local community from using this site as amenity greenspace.
"The removal of the poor-quality trees and development of the site for residential use will open up the site and create a more formal landscaped setting.
"The proposal for a deliverable and effective residential development is considered to be a public benefit which outweighs the retention of the poor-quality tree-stock which provides no current amenity value."
Developers added the new flats would result in a "visual improvement" and create more open space to benefit the wider Inverurie community.
The agents could have acknowledged that the council may be concerned about the proximity of the site to Davah Wood, but pointed to approvals for similar developments nearby.
Kirkwood Home Ltd's plans for 18 houses were approved in 2018, while Malcolm Allan Housebuilders were successful with their plans to build 221 residential units in 2013.
If approved, Graham+Sibbald predict the development could be completed in less than three years.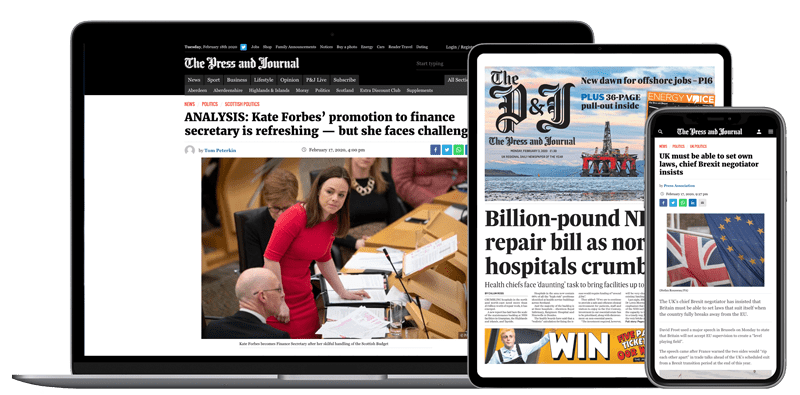 Help support quality local journalism … become a digital subscriber to The Press and Journal
For as little as £5.99 a month you can access all of our content, including Premium articles.
Subscribe