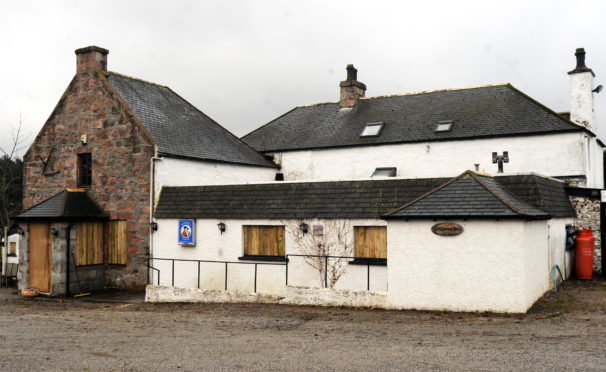 A decaying pub which was once at the heart of an Aberdeenshire community will be demolished to make way for a new bed and breakfast.
The Midmar Inn, near Echt, has laid dormant since 2007, surrounded by overgrown greenery and with long-since boarded up windows.
Now owner David Cooper has been granted permission to demolish the building to make way for a new house with B&B accommodation.
The new development will consist of four letting bedrooms, and another for the owners.
The proposals were lodged by agent Matthew W Merchant on behalf of Mr Cooper.
Planning documents state: "It is considered that the loss of the former inn is regrettable but it appears the likelihood of reopening is a remote possibility and it will continue to deteriorate.
"In contrast, a new building of a quality design and built to modern standards, whilst providing tourist accommodation will be an asset to the local community."
Locals were disappointed when the pub shut and formed the Friends of the Midmar Inn Community Company was formed to try "save" the pub's history.
They won the right to buy the inn if it was ever put up for sale under the Land Reform (Scotland) Act 2003.
However, that right ran out last year.
Mr Cooper said last night the fight to demolish the inn had been a "weight around his shoulders."
He added: "We've finally managed to get permission after 12 years.
"It's a very ugly building – it will be completely different once we demolish it.
"There should be four bedrooms and we do hope it can bring more people to the area."
Margot Kennedy, former secretary of Friends of the Midmar Inn Community Company, accepted the plans had been approved, and hopes some history could still be preserved.
She said: "It's a lovely inn and in its hey-day was the heart and soul of Midmar.
"It used to be known as the Cottage Bar – drovers would come in over the hills and stop by the Inn on their way to market.
"Midmar Inn was the centre of the area – it has a lot of history.
"It has some magnificent and spectacular pine-end, a gable type entrance at the entrance to the Inn.
"It was made of beautiful old granite with some rather unusual beams behind it – I hope at least some of it can be saved during demolishment.
"It will be missed."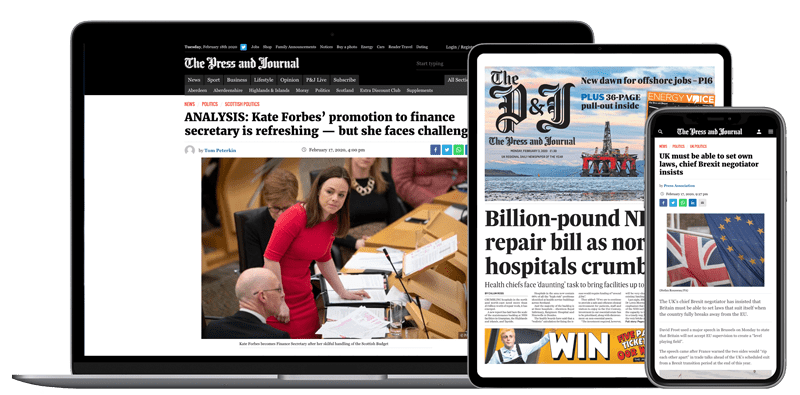 Help support quality local journalism … become a digital subscriber to The Press and Journal
For as little as £5.99 a month you can access all of our content, including Premium articles.
Subscribe