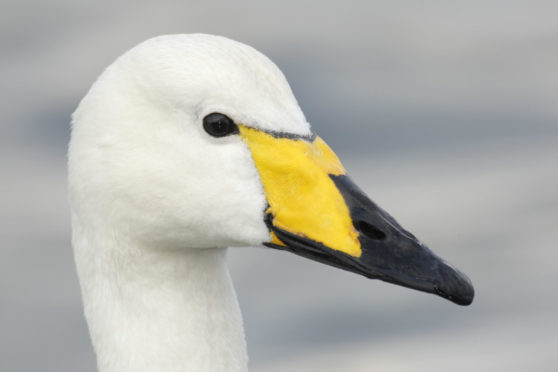 Bird-watchers in Aberdeenshire have been asked to look out for a particular species swanning about the Donside region.
Whooper swans have recently arrived in the River Don valley for the winter, having left their breeding grounds in Iceland.
The birds have a long beak with a triangular yellow pattern, unlike the resident mute swans, which have mostly red beaks.
They are often seen in groups, and have a characteristic, bugle-like call.
Fiona Cormack, from the Bailies of Bennachie organisation, said the group wants to find out more about the species.
She said: "We are very lucky to have a lot of these beautiful birds wintering in parts of Donside, and would like to have more information about where they are."
Anyone who has spotted one of the swans is urged to record the date and location of the sighting, and get in touch with the Bailies of Bennachie's bird expert John Wills by emailing Bilbo.monymusk@btinternet.com