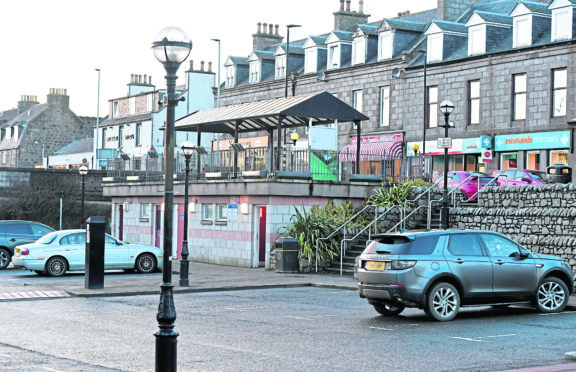 Aberdeenshire Council's income from its pay and display car parks has soared by almost 70% following the controversial decision to ditch free parking periods.
At the start of September, new tariffs came into force in the authority's pay and display car parks in towns throughout the region.
Prior to the new rules, visitors, residents and shoppers could take advantage of a free parking period of up to an hour, but now it costs 50p – although longer stays are cheaper than they were previously.
And despite concerns that the fees would put people off coming in to town centres, new figures obtained by the Press and Journal show motorists are still using the car parks.
Last September, the council took in £34,319 from drivers paying for parking tickets – but in the first month since the new scheme was put in place, it has raked in £58,273, an increase of almost £24,000.
The decision to get rid of the free parking opportunities was designed to address a budget black hole of £211,000, as the cost of running the council's car parks is £48,000 monthly – with a typical income of around £33,000 a month.
The largest increase was in Fraserburgh, where income went from £2,014 in the month before the change in charges to £4,639, an increase of 130%.
The councillors who voted the tariff into force also argued that the move would make the situation fairer, as prior to the change the majority of people using the car parks were using the free period – meaning the minority of drivers using them were effectively paying for their upkeep.
All additional surplus will be re-invested in the council's car parks, however some businesses in towns such as Banchory, Stonehaven and Inverurie argued the lack of free periods has impacted their income, and shoppers are instead choosing to go elsewhere.
Mike Stewart, the owner of the Inverurie Whisky Shop, introduced a scheme where he would "refund" parking tickets for his customers in an attempt to generate footfall.
Derek Ritchie, head of the We Are Inverurie business improvement district, said: "This money is going to build up and build up, and it will be interesting to see it all being put back into the car parks.
"Although we lost the free period, which we very much wanted to keep, we have to look at the positive side now, which is that it's only 50p for an hour and you'll find it hard to find anywhere as cheap as that.
"The council has delivered on providing contactless machines as well, so that helps too that you can pay with cash, or card, or the Ringo smartphone  app if need be.
Peter Argyle, chairman of Aberdeenshire Council's infrastructure committee, said the council is not out to "make a fortune".
He said: "First of all, you can't take one month's income and extrapolate that over an entire 12-month period.
"The intention of the exercise was to break even and generate a small surplus that can be reinvested in maintenance and improvement of car parks, and the introduction of all sorts of exciting schemes that we would love to do to make parking in town centres more attractive.
"Part of the problem is that because we've been running at a deficit for so long, there's been no money to improve the car parks.
"We're not aiming to make a fortune out of this, but now there is scope to make the car parks.
"I appreciate that not everybody doesn't like paying 50p to park for an hour, but you can easily spend 50p on petrol driving around looking for a space."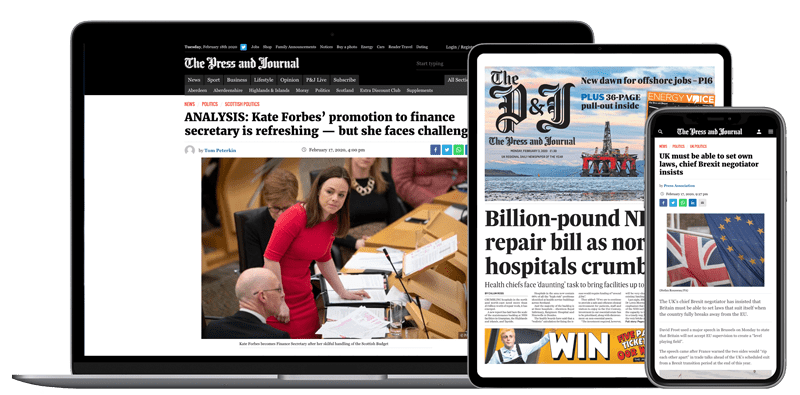 Help support quality local journalism … become a digital subscriber to The Press and Journal
For as little as £5.99 a month you can access all of our content, including Premium articles.
Subscribe