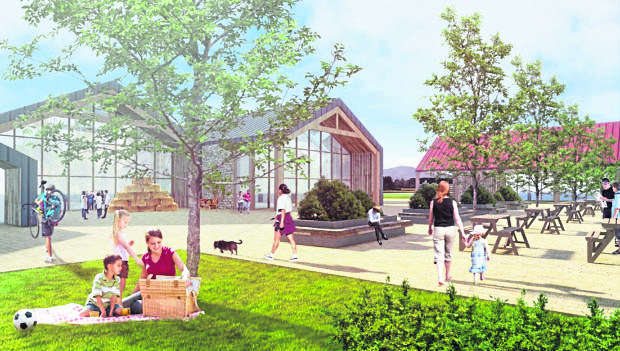 Renewed efforts are being made by a Mearns farming family to create a shopping attraction off the A90 Aberdeen to Dundee Road.
Just two years after being knocked-back by both Aberdeenshire Council and the Scottish Government, Luther Farm Services have returned with a revised plan.
In 2018, the proposal was for a roadside service complex consisting of a farm shop, restaurant, café, steak house, hotel and shops.
Those behind it – keen to diversify from the farming that has sustained the family for years – hoped the Mains of Luther development would inject about £3 million into the Mearns economy every year and create hundreds of jobs.
Their plan foundered, however, amidst concerns about road safety.
Halliday Fraser Munro and Luther Farm Services went away to "consider their options" and now, two years later, have come back with a revised scheme including a farm shop, cafe and art studio.
Their eagerness to create a business comes, in part, due to the "challenging" nature of modern farming.
Planning documents, submitted by Halliday Fraser Munro, state: "Land at Mains of Luther has been farmed by the Robertson Family for three generations.
"They continue to farm the area, but viable modern farming is challenging.
"In order to secure a future in agriculture for the family's current and future generations, the family have chosen to diversify the farm business.
"The vision for Mains of Luther Farm Shop has been developed from the family's agricultural heritage, and more recently art studio influence, identifying a gap in the regional offering for distinctive facilities to serve the local area, through cosy seating, a relaxed atmosphere, and food made from scratch.
"The proposed development is scaled down from the previous application for a roadside services development."
It is hoped the studios would provide space for local artists and in combination with the shop and café, work could be displayed and made available for sale.
The farm shop area would sell high-quality produce from local suppliers, including food, drink and gifts.