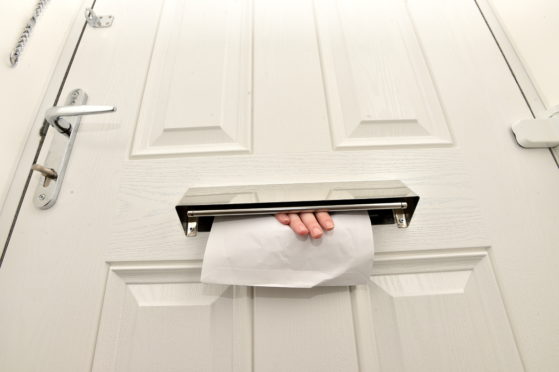 Residents of an Inverurie street have been told postal workers will not deliver mail to them any more – in a feud over apparently dangerous letterboxes.
People living in Osprey Heights were given an ultimatum by Royal Mail to remove anti-burglar safety measures from their front doors or have their post suspended.
Homeowners who did not bow to the demands stopped having their mail delivered on Monday.
The suspension of service is a result of a row between the delivery firm and builders Barratt.
Royal Mail claims the anti-theft hoods fitted are putting staff at risk of injury.
A spokeswoman claimed the safety of workers was "paramount" and said the decision to stop deliveries was "never taken lightly".
The guards were fitted to stop thieves fishing for keys through the door but postal workers have complained of cut fingers and grazed knuckles.
Barratt claims the hoods are manufactured and fitted to building standards but it is understood an agreement has been reached to stop fitting the offending letterboxes at future new builds.
A Royal Mail spokewoman said: "Letters were sent to all residents advising that the anti-theft plates fitted to their letter boxes were deemed unsafe.
"Postmen and women were unable to deliver to certain addresses due to injuries caused by the metal plates.
"The safety and welfare of our staff is paramount and we only suspend deliveries as a last resort when the safety of our staff is at risk.
"The decision not deliver mail is never one we take lightly."
But some residents have already removed or altered their letterboxes.
Those who have not are either having to collect post from the Royal Mail office in Constitution Street or set up deliveries to an alternative address.
One resident said they refused to make the changes due to a number of "dodgy night-time goings-on" nearby.
Barratt North Scotland's managing director David Palmer apologised to those affected by the ban and said work was ongoing to find a solution.
He added: "Despite our efforts to engage with Royal Mail on this issue, no agreement has been reached in relation to the letter boxes, which meet all safety, fire and building regulations and are used at countless developments across the country.
"We again, urge Royal Mail to respond to our efforts to establish a dialogue with them and help us identify a viable solution that doesn't put homeowners' security at risk."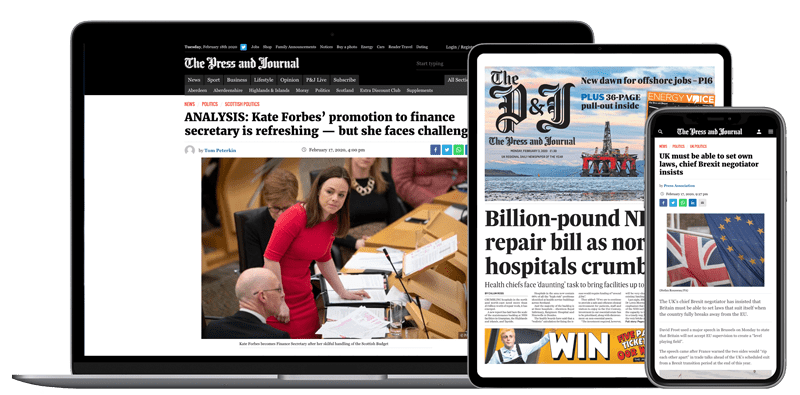 Help support quality local journalism … become a digital subscriber to The Press and Journal
For as little as £5.99 a month you can access all of our content, including Premium articles.
Subscribe